What is Spotify?
Spotify is a digital music service that gives you access to millions of free songs. It offers two versions: free version that comes with ads and premium version that costs $9.99 per month.
Spotify is undoubtedly a great program, but there are still various reasons that make you want to uninstall it on your iMac/MacBook.
System errors come up after the installation of Spotify;
Accidentally installed the app but don't need it;
Spotify can't play music or keep crashing.
It is not always easy to uninstall Spotify from iMac/MacBook. Some users found that simply dragging the app to Trash won't delete it completely. They want to uninstall the app completely, including its files. If you have trouble uninstalling Spotify on Mac, you'll find these tips helpful.
How to Clean Junk Files on Mac (opens new window)
How to Safely Clear App Caches on Mac (opens new window)
Manually Uninstall Spotify on iMac/MacBook
Step 1. Quit Spotify
Some users are unable to uninstall the app because it is still running. Therefore, quit the app before deleting: click Go > Utilities > Activity Monitor, select Spotify processes and click "Quit Process".
Step 2. Delete Spotify Application
Open Finder > Applications folder, choose Spotify and right click to select "Move to Trash". If the Spotify is downloaded from App Store, you can delete it from Launchpad.
Step 3. Remove Associated Files of Spotify
To completely uninstall Spotify, you'll need to get rid of its associated files like logs, caches, preferences in Library folder.
1.Hit Command+Shift+G from the OS X desktop to bring out "Go to Folder" window. Enter ~/Library/ to open Library folder.
2.Enter Spotify to search related files in ~/Library/Preferences/, ~/Library/Application Support/, ~/Library/Caches/ folder and etc.
3.Move all related app files to Trash.
Step 4. Empty Trash
Empty Spotify application and its files in the Trash.
One Click to Uninstall Spotify Completely
Some users found it too troublesome to uninstall spotify manually. Also, you could accidentally delete useful app files when searching Spotify files in the Library. Therefore, they turn to an one-click solution - Macube Cleaner (opens new window) to uninstall Spotify completely and safely. This App uninstaller for Mac can:
Display downloaded apps and related information: size, last opened, source, etc;
Scan out Spotify and its associated app files;
Delete Spotify and its app files in one click.
To uninstall Spotify:
Step 1. Download Macube Cleaner.
Step 2. Open the program and click Uninstaller feature to Scan. The program will quickly scan out apps on your Mac.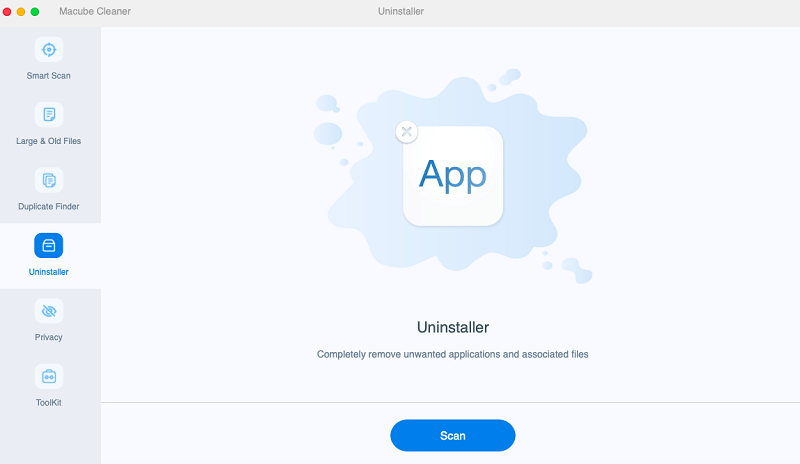 Step 3. Choose Spotify from the listed applications. You'll see the app (Binaries) and its files (preferences, support files and others).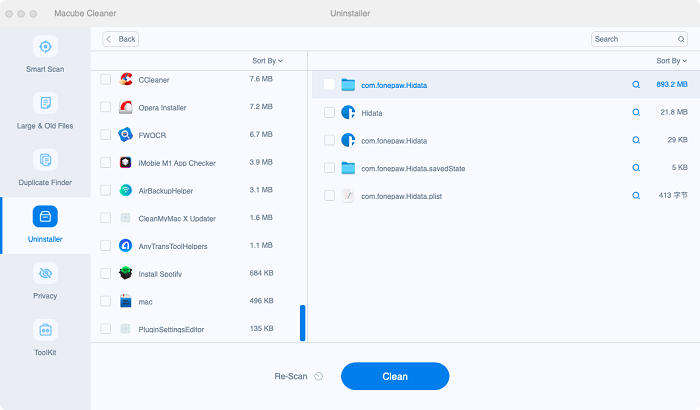 Step 4. Tick Spotify and its files. Then click Clean to completely uninstall the app with one click. The process will be done within seconds.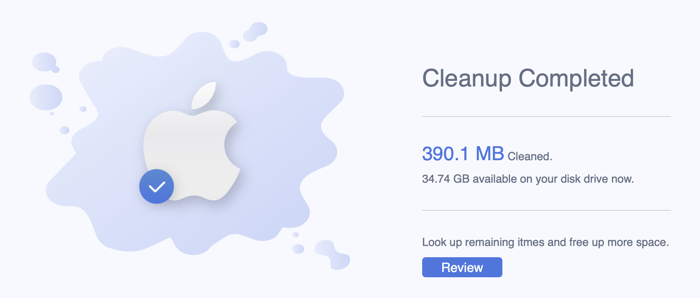 If you have any other question about uninstalling Spotify on Mac, leave your comments below. If you find the post helpful, share it via FaceBook, Instagram, Google +, Twitter.