For most people, Microsoft Office applications are indispensable for study or work in daily life. Though frequently using the Office software, it's possible that you have no idea how to uninstall them. However, you may sometimes want to remove Office on your Mac totally for fixing bugs in the current apps or reinstalling the latest version.
In this post, we will show you complete instructions about how to properly uninstall Microsoft Office for Mac. No matter what version of Office you are using, you can find the uninstallation method here.
Part 1. Is there a Microsoft Office Removal Tool for Mac?
Microsoft Office Removal Tool is an official uninstallation app offered by Microsoft, which allows users to completely remove any version of Microsoft Office and all of its apps, including Office 2007, 2010, 2013, and 2016 as well as Office 365.
You may want to know if there is an official Microsoft Office uninstaller for Mac. Unfortunately, this removal tool only works for Windows systems, such as Windows 7, Windows 8/8.1, and Windows 10. To uninstall Microsoft Office on Mac, you can either remove them manually or use a third-party uninstaller utility.
Part 2. Uninstall Microsoft Office on Mac Easily
Although there is no official uninstaller for removing Microsoft Office on Mac, there are useful third-party utilities that are worth a try. It's also easy and efficient for completely removing the Office apps for Mac, and is recommended when you find the manual way is complex and tiring.
Macube Cleaner's Uninstaller is the best recommendation. This Mac clean-up tool allows you to quickly uninstall Microsoft Office and all the associated files from Mac within just a few clicks. It is much easier in operation than uninstalling them manually. What's more, besides removing apps, it's also helpful in cleaning up system caches and other junk files on your Mac which usually bring you hassles.
Here's how to uninstall Office on Mac with Macube Cleaner's Uninstaller:
Step 1. Use the "Uninstaller" feature
Download and launch Macube Cleaner. Select "Uninstaller" at the left sidebar.
Step 2. Scan applications and associated app files
Click on "Scan" to scan out all the apps installed on your Mac. In this way, not only the app itself but also all the related files will be shown.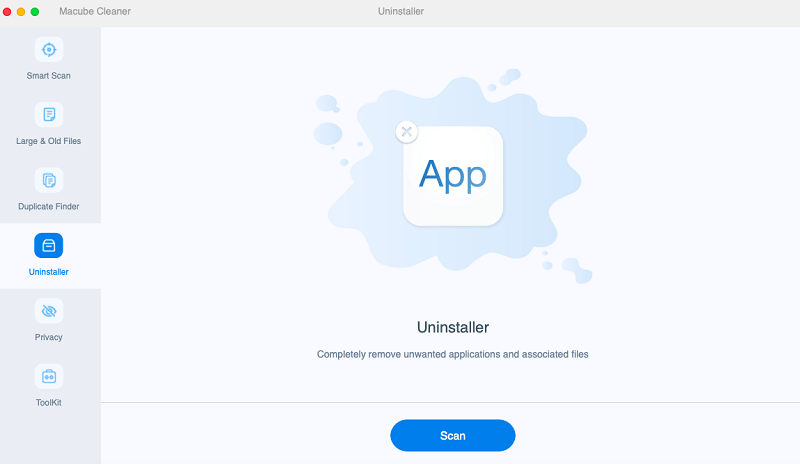 Step 3. Remove Office from Mac
In the app list, click on all of the Microsoft Office apps. If there are too many apps to locate the Office apps, use the search bar at the upper right.
Type in the app's name and select it. Click on "Clean" button. After the cleanup process, all of the Microsoft Office apps are uninstalled completely from your Mac.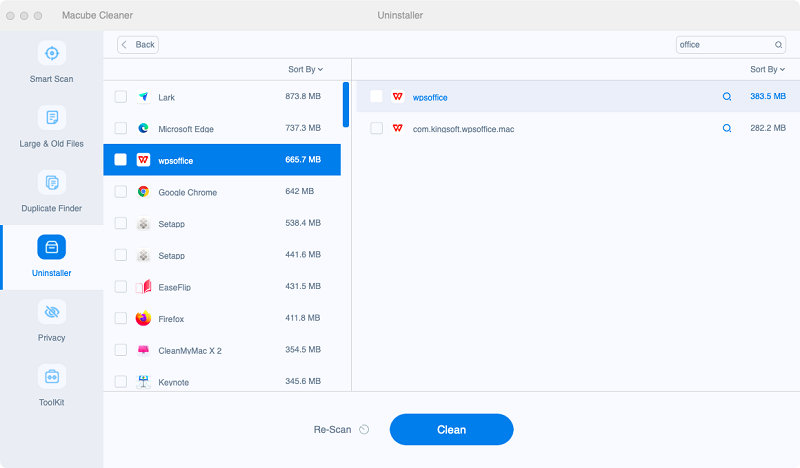 Other than different kinds of applications, Macube Cleaner is also powerful to clean duplicate files, cache files, browsing history, iTunes junks and more on your Mac.
Part 3. Uninstall Office 365 (2011/2016/2019/2021) on Mac Manually
Because the current version of your Microsoft Office for Mac might differ, the manual way for uninstalling Office will be divided into two parts. You can check and follow either of the methods as you need.
Uninstall Office 2011 on Mac
As an old edition, uninstalling Microsoft Office 2011 takes only easy steps. However, it is no longer on service for upgrading, so it's suggested that you update it to a later version.
Step 1. Quit all the Office applications first, no matter it is Word, Excel, PowerPoint or OneNote.
Step 2. Open Finder > Applications.
Step 3. Locate Microsoft Office 2011 folder. And then remove Office from Mac to Trash.
Step 4. Check whether there is anything you still want to keep in Trash. If not, empty Trash and restart the Mac.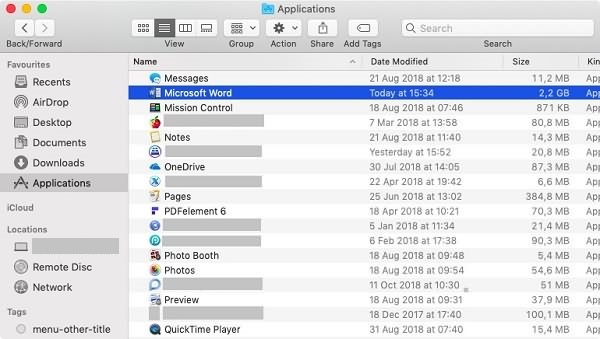 Uninstall Office 365 (2021/2019/2016) on Mac
Compared to removing Office 2011, it's more complicated to manually uninstall Office 365 and other recent Office editions. Pay attention that you have to uninstall not only the application itself but also the app files along with the application.

Note:
Uninstalling Office 365 from your Mac requires you to be signed in as an administrator.
A. Remove MS Office 365 Applications on Mac
Step 1. Open Finder > Applications.
Step 2. Press "Command" button and click to select all the Office 365 applications.
Step 3. Ctrl + Click the selected applications and then choose "Move to Trash".
B. Delete Office 365 Files from Mac
Step 1. Open Finder. Press "Command + Shift + h".
Step 2. In Finder, click "View > as List".
Step 3. Then click on "View > Show View Options".
Step 4. In the dialog box, tick "Show Library Folder" and click "Save".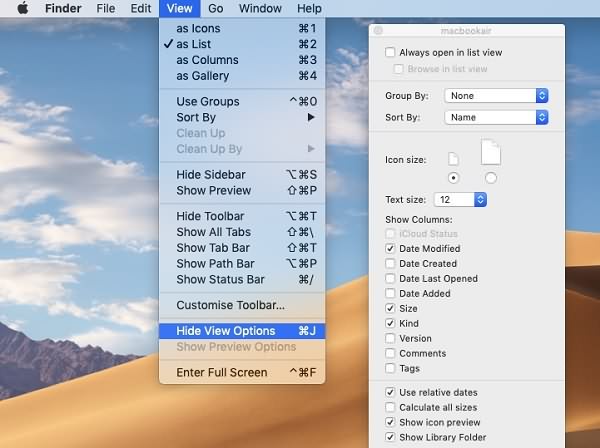 Step 5. Back to Finder, head to Library > Containers. Ctrl + click or right-click on each of these folders below if present, and select "Move to Trash".
com.microsoft.errorreporting

com.microsoft.Excel

com.microsoft.netlib.shipassertprocess

com.microsoft.Office365ServiceV2

com.microsoft.Outlook

com.microsoft.Powerpoint

com.microsoft.RMS-XPCService

com.microsoft.Word

com.microsoft.onenote.mac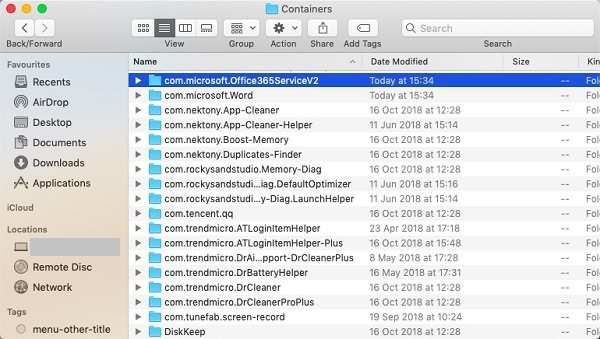 Step 6. Click the back arrow to go back to Library folder. Open "Group Containters". Ctrl + click or right-click on each of these folders below if present, and select "Move to Trash".
UBF8T346G9.ms

UBF8T346G9.Office

UBF8T346G9.OfficeOsfWebHost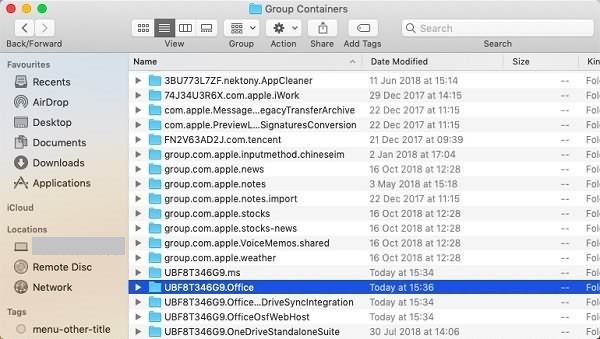 C. Remove Office Apps from Dock
Step 1. If any Office apps are put in the dock on your Mac. Locate each of them.
Step 2. Ctrl + click and choose "Options".
Step 3. Select "Remove from Dock".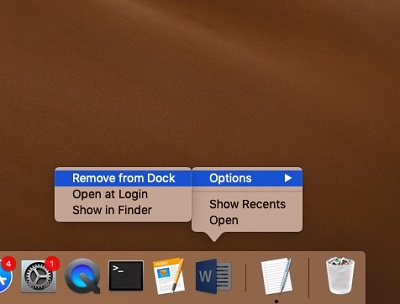 After all the steps above, restart your Mac to finish the uninstallation for MS Office completely.
That's all of the guides for completely uninstalling Microsoft Office from your Mac. You can try to uninstall it by yourself or use an uninstaller tool to quickly go through the process. If you prefer an easy way, don't hesitate to try Macube Cleaner.
Part 4: Quickly Reinstall Microsoft Office(Step by step)
Step 1: Go the website www.office.com. Then click the Sign in.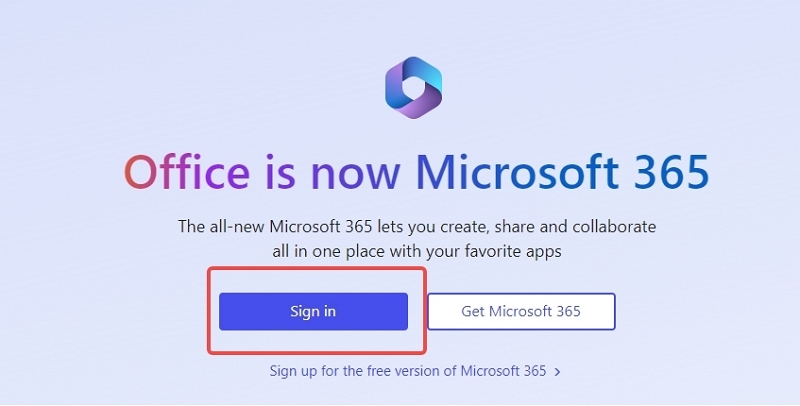 Image name:
Step 2: Sign in with the account associated with your Office subscription.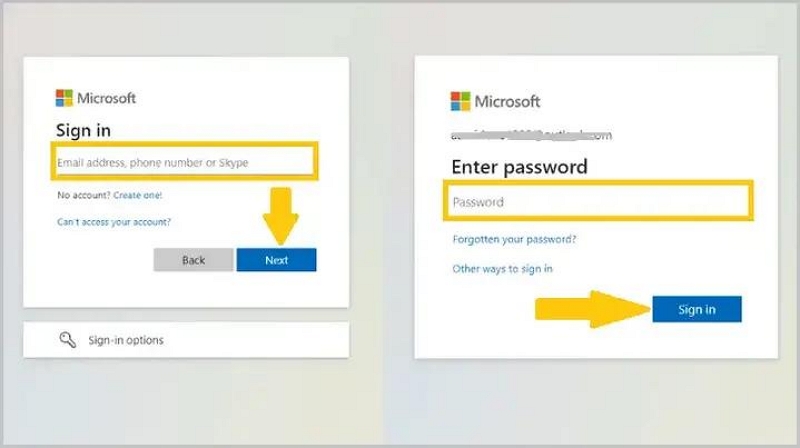 Step 3: Once signing in, please click Install Office.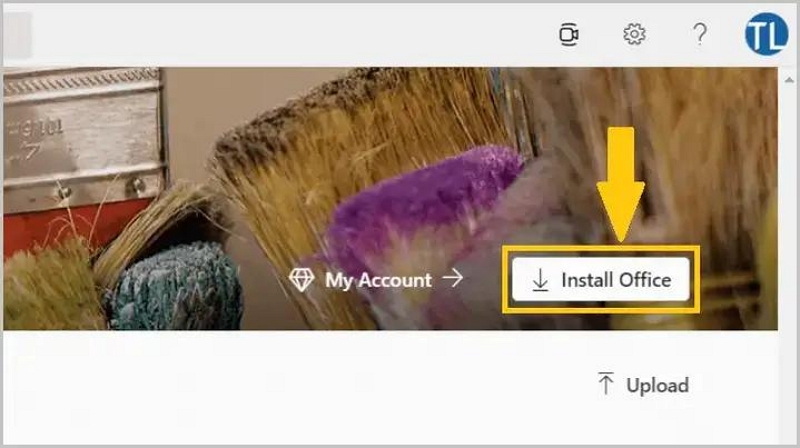 Step 4: Once the download has been completed, go to the Finder > Downloads > click Microsoft Office installer.pkg file twice.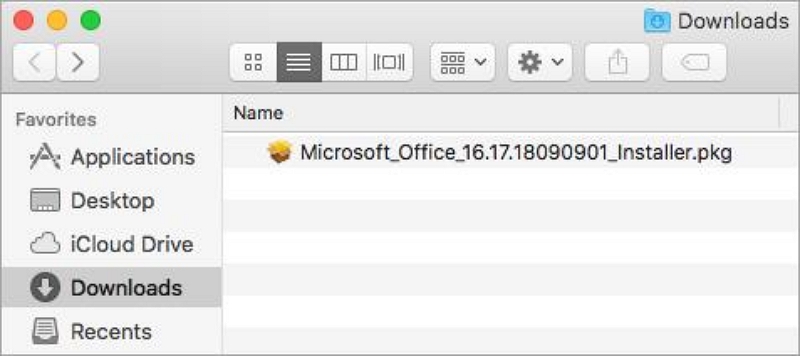 Step 5: Now, on the pop-up window, select Continue. This will start the installation process.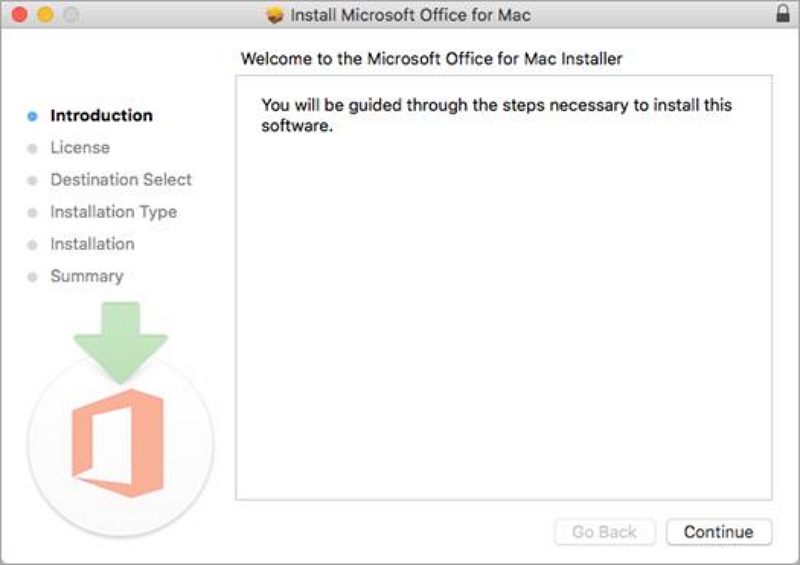 Step 6:  Check the software license agreement, and then click Agree. Choose where you want to install Office and click Continue.
Step 7: Input your Mac user name and Mac login password. Then tap Install Software.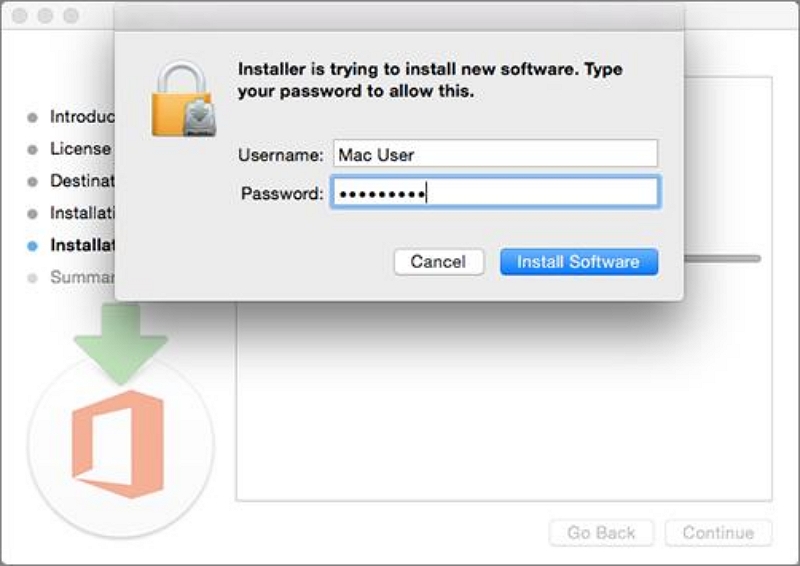 Finally, wait a moment and your office will be installed.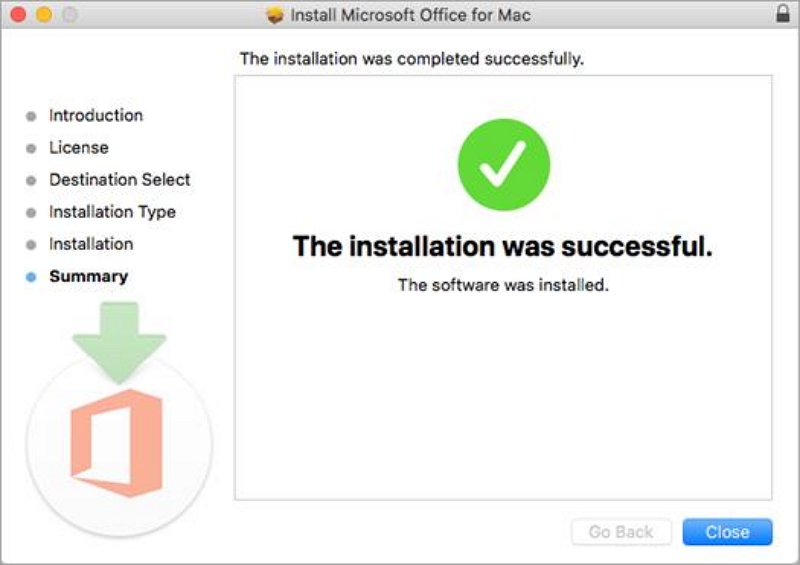 Extension: What's the Difference Between Office 365 and Other Office Versions?
Sometimes, people may get confused about the difference between Office 365 and Office 2021/2019/2016. Actually, the main gap is that Office 365 is a subscription plan while the others are one-time purchase licenses .
That is to say, you can be subscribed to MS Office 365 monthly or yearly and get the latest updates during the subscription period. And the purchase information will be linked to your Office account so that you can install it on up to 5 devices.
For the one-time purchase ones, you can only get them installed on a fixed PC or Mac and will not get major updates about new features. But the advantage is that you can use the apps with no time limit as long as you purchase the license.
If you face problems after a license change, besides uninstalling the Office application on your Mac, you may also need to use the official license removal tool to delete license files of the Office subscription from Mac.
FAQs:
Q1:How to remove Microsoft account from Mac?
You can remove your account by going to: Settings > Accounts > Family and other users > Select your personal account > Remove.
Q2:What happens if I remove my Microsoft account from my computer?
If you delete a user profile account, all personal files within that account will be permanently erased. Before removing the account, you can locate and back up your personal data in the C:Users folder, under your user profile name. However, if your account is connected to OneDrive, your files will remain unaffected and will remain in their current state.