Hello,
I've been experiencing errors with my iCloud mail. I am unable to select my email anytime I try to set it up. Please I need your help with a solution to fix the issue, thanks.
The Apple iCloud mail is a great tool for personal and professional interactions. However, there are occasional instances where you might encounter frustrating issues like the one above "unable to select the email in iCloud". This error could be due to software glitches, network issues, account configurations, and lots more.
To help you out, we've come up with the quickest method to fix unable to select email in iCloud error, ensuring that you can navigate your inbox with ease once again. Let's dive right in!
Part 1: The #1 Quickest Method to Fix Unable to Select email in iCloud
The quickest method to resolve unable to select email in iCloud is to ensure iCloud Mail is turned on on your device. Do the following to check whether iCloud Mail is turned on:
For iPhone/iPad
Step 1: Open Settings on your iPhone or iPad.  Then, tal on the banner displaying your name and select "iCloud".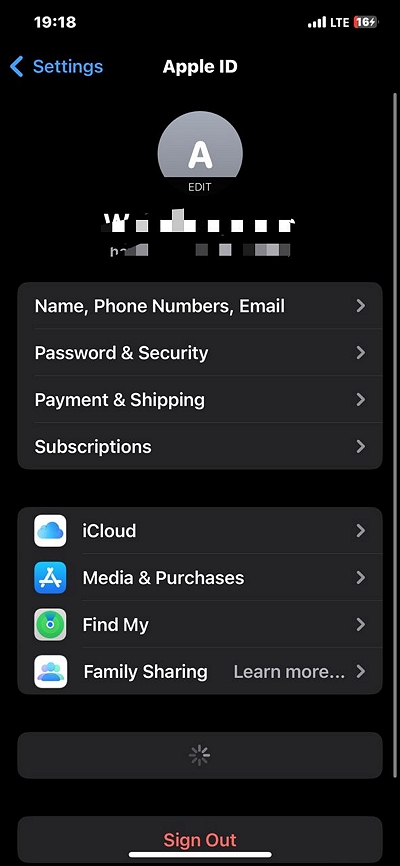 Step 2: Tap on "iCloud Mail".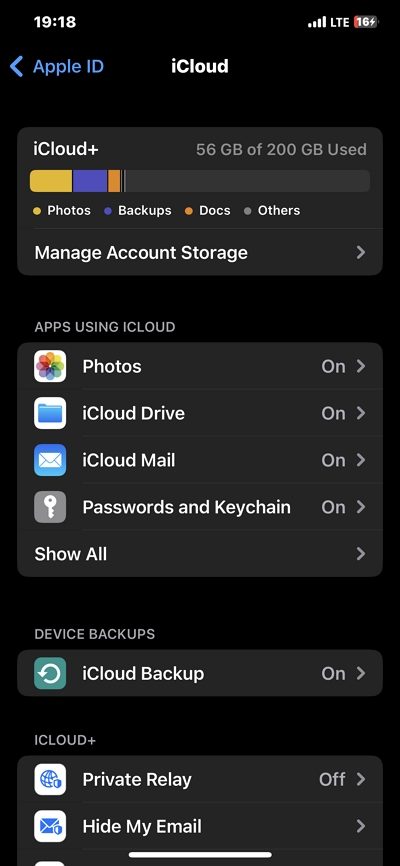 Step 3: Turn on the toggle next to "Use on this iPhone" to enable it.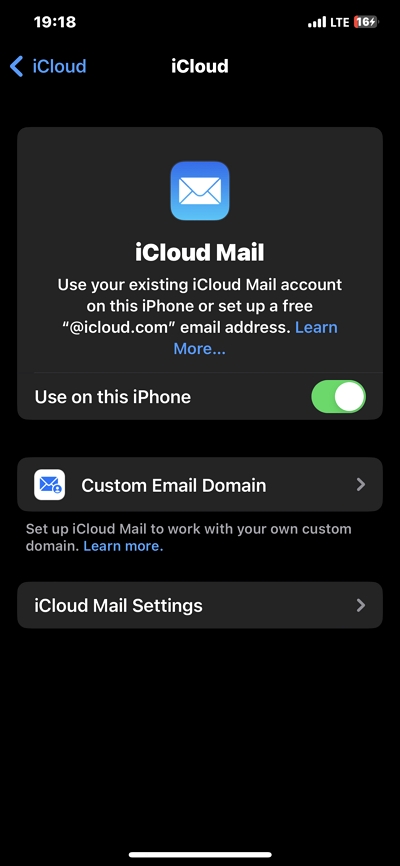 If you've successfully turned on iCloud Mail, you also need to ensure the new data sent to your mail is pushed to your device automatically. Here is how to do that:
iOS 14 or later
Step 1: Open Settings.
Step 2: Tap on "Mail" and select "Accounts".
Step 3: Tap on "Fetch New Data" and turn on the toggle next to "Push".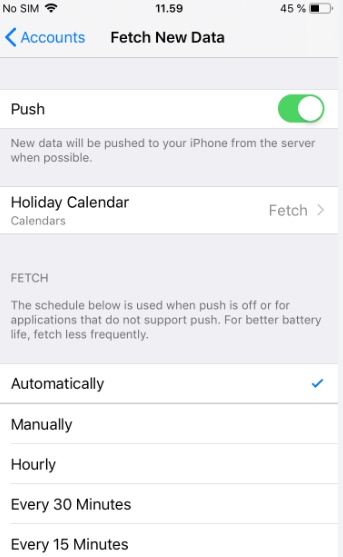 Part 2: Causes of Apple Mail Error and How To Fix It?
There are several possible causes for Apple mail not working issue. This includes the following:
Corruptions due to unexpected crashes, power outages, or email server error can result in various Apple Mail errors like inability to access or sync email, constant crashes, and lots more.
If you're using an outdated version of the Apple Mail, chances are you'll experience errors like unable to select email in iCloud. This is because outdated software, most times, does not usually support the latest email protocols.
Sometimes, your email settings could be the reason why you're experiencing problem with Apple Mail. Perhaps you've incorrectly configured your email server addresses, port numbers, and authentication details.  This can prevent your email client from connecting to the server or sending/receiving mails.
Conflicts with other applications
Some third-party applications or utilities can conflict with Apple Mail, especially if they modify or interfere with network connections, and may result in may email delivery delays, unexpected behavior, or crashes in Apple Mail.
Having known the causes of the Apple Mail error, you might be wondering: what is the best way to fix this error?
Well, the ultimate solution for this issue is to perform an in-depth maintenance cleanup on your Mac to clear junk and other things that can prevent Apple mail from working. Thankfully, tools like Macube Cleaner offers efficient features that can help you get the job done efficiently and effectively.
With Macube Cleaner, you can get access to a smart cleaner that enables you to clean up your system thoroughly without interacting with other activities. Plus, it can be used to manage email attachments and downloads, keeping your mail 100% clutter-free.
Also, Macube Cleaner offers more helpful features like duplicate file finder to find and remove duplicate files, file shredder to completely delete files and make them unrecoverable, privacy protector to clear sensitive online data like browser history, auto-fill history, etc., and lots more.
Here is how to clean up your Mac to eliminate email errors.
Step 1: Start Macube Cleaner program and click on the Smart Scan feature from the left panel.
Click the Smart Scan button to initiate a deep scan. <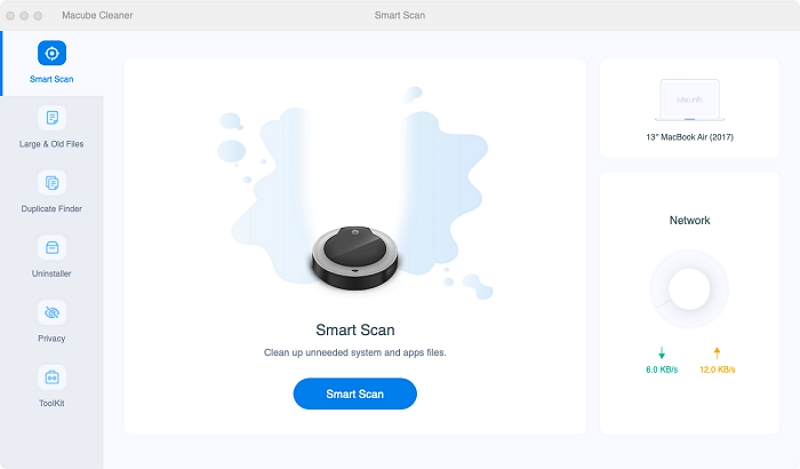 Step 2: Macube Cleaner will begin to scan for junks, caches, and other irrelevant files that can compromise your Apple Mail function.  Afterward, it'll display all files in various categories.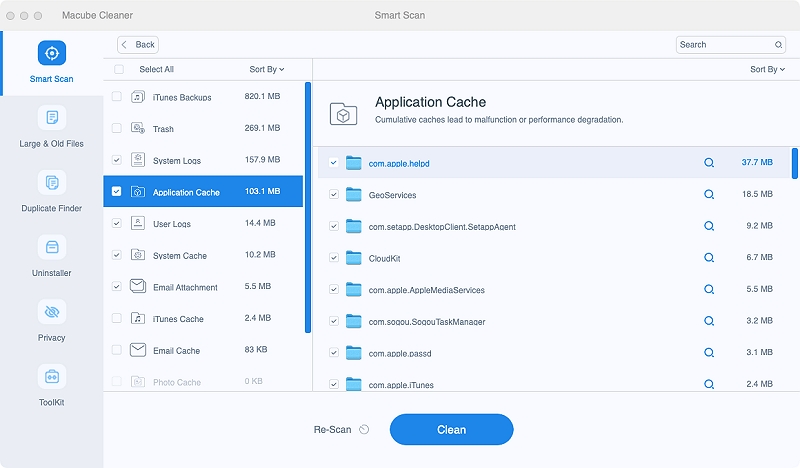 Step 3:  Preview each of the files by clicking the magnifying glass next to them. Then, locate and select the junk files that are not needed and click Clean button to remove them instantly.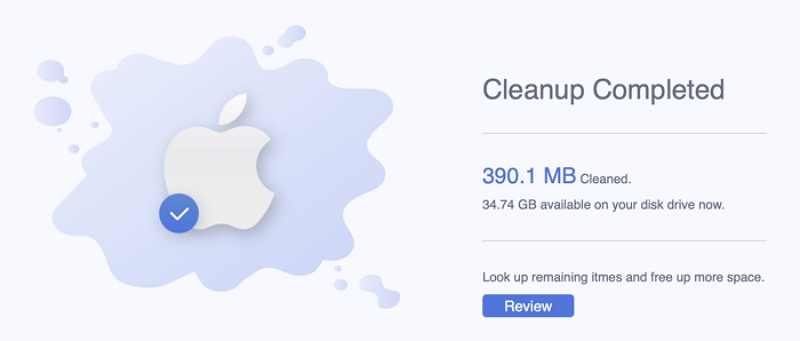 BONUS TIPs: Another Possible Ways To Fix iCloud Mail Not Working
Besides Macube Cleaner, there are other possible techniques you can utilize to fix iCloud Mail not working. Although these methods are not 100% effective, they're worth trying in such a situation.
Way 1: Check The Status Of Your iCloud Mail
It's always a good practice to first check the status of iCloud Mail services when you encounter any problems. Apple occasionally experiences server outages or maintenance that can affect email functionality. To check the status:
Step 1: Visit Apple's System Status page (https://www.apple.com/support/systemstatus/).
Step 2: Look for iCloud services and check if there are any reported issues or outages. If so, you may need to wait for Apple to resolve them.
Way 2: Ensure Your iCloud Mail Is Turned On
If there's nothing wrong with the status of your iCloud, then you need to confirm if you've actually turned it on. Not enabling iCloud Mail can prevent you from receiving emails in iCloud Mail. Here is how to confirm if iCloud Mail enabled on your device:
Step 1: On your Mac, go to "System Preferences" > "Apple ID."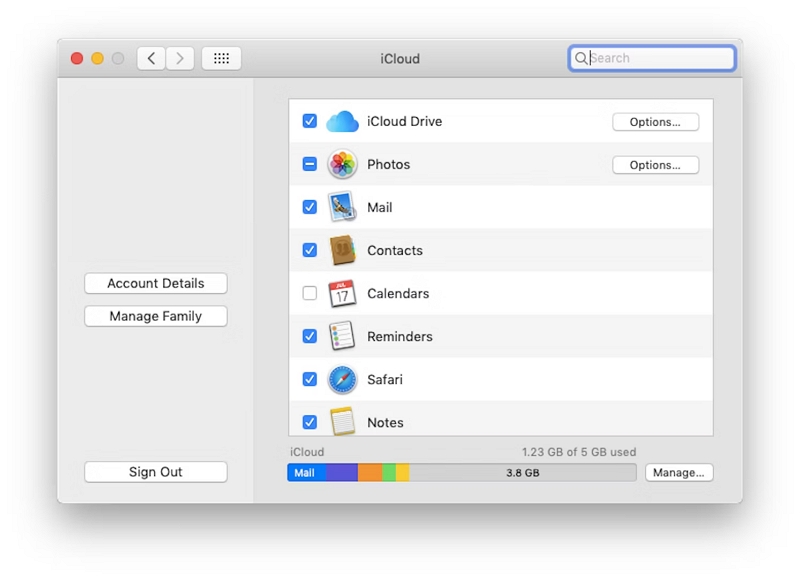 Step 2: Ensure that the "Mail" option is checked under iCloud services. If not, enable it.
Way 3: Ensure You Do Not Exceed iCloud Storage Limit
In case you don't know, Apple iCloud Mail relies on available storage space in your iCloud account. So, if your Mac storage is full, it can lead to email syncing issues. To check your iCloud storage:
Step 1: On your Mac, go to "System Preferences" > "Apple ID" > "iCloud."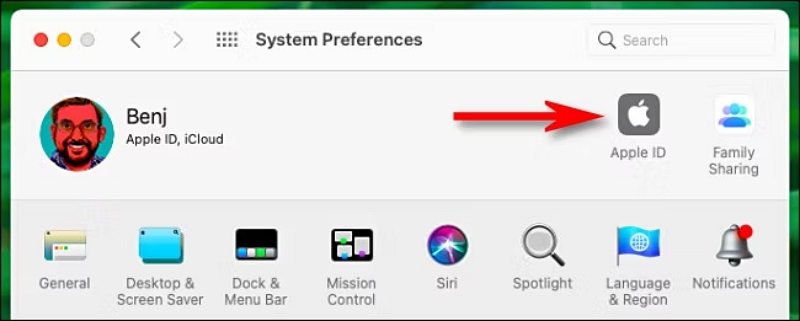 Step 2: Review your available storage space. If it's nearly full, consider freeing up space by deleting unnecessary files or upgrading your storage plan.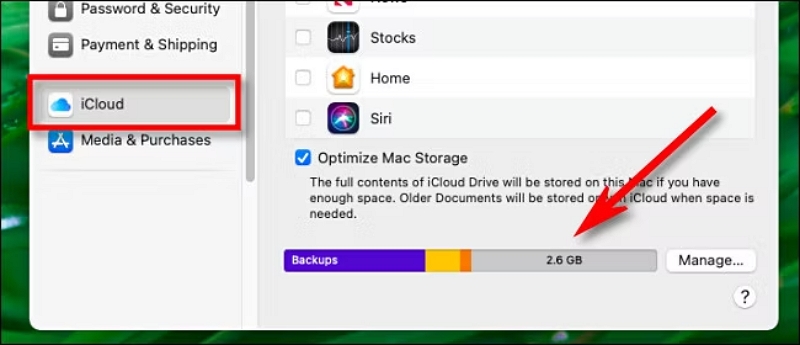 Way 3: Update Your Mac System
As mentioned earlier, outdated software can lead to compatibility issues. Make sure your macOS is up to date:
Step 1: Go to the Apple menu > "System Preferences" > "Software Update."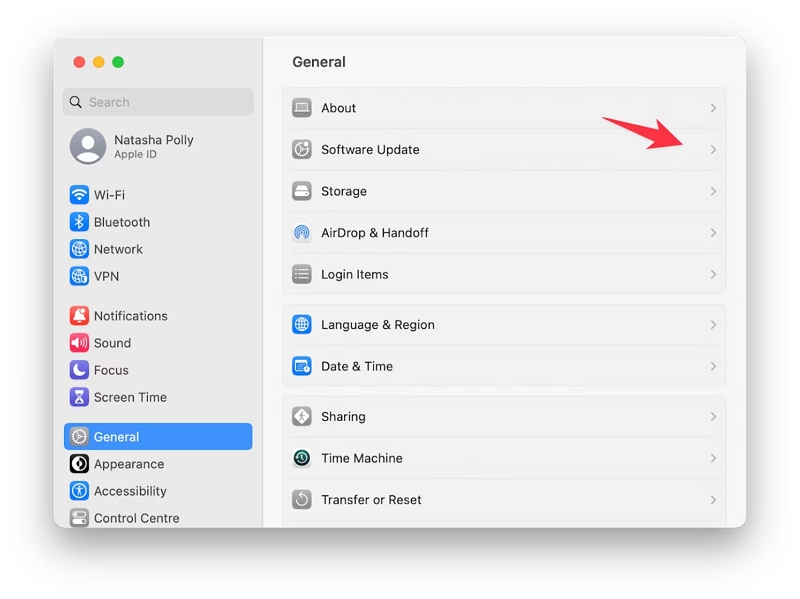 Step 2: If updates are available, follow the prompts to install them.
Way 5: Reinstall iCloud Mail
If iCloud Mail continues to misbehave, you can try reinstalling it. Perhaps there's a problem with the app itself. Here is how to reinstall iCloud Mail:
Step 1: Go to "System Preferences" > "Apple ID."
Step 2: Uncheck the "Mail" option to remove your iCloud email account.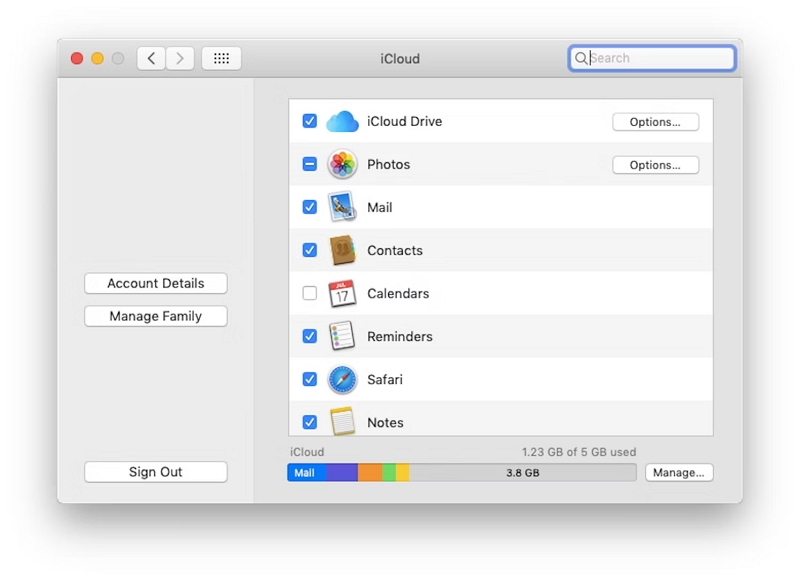 Step 3: Restart your Mac.
Step 4: Re-enable iCloud Mail by checking the "Mail" option.
Way 6: Sign Out and Re-Sign In iCloud Mail
Refreshing your iCloud Mail connection can also come in handy to resolve various issues. Here is how to do it:
Step 1: Launch the "Mail" app.
Step 2: Click on Mail from the menu bar and select Accounts. Then, select the email account you intend to log out from the left panel.
Step 3: Uncheck the checkbox next to Mail to logout of your account.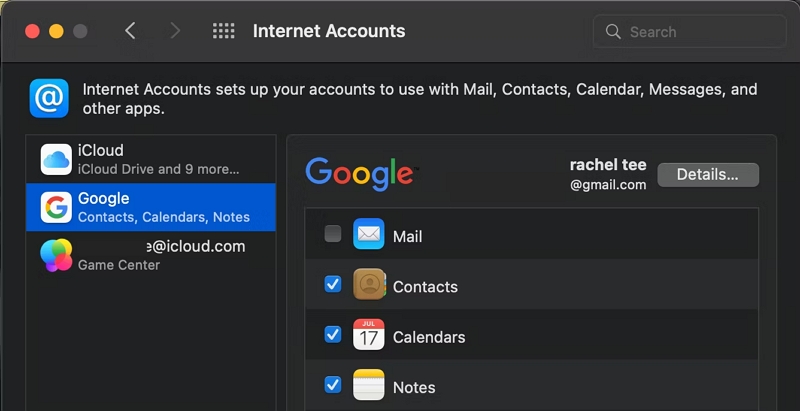 Step 4: Sign in again using your Apple ID and password.
Way 7: Contact Apple Support For Help
If none of the above methods work, or if you suspect the issue is on Apple's end, don't hesitate to reach out to Apple Support. They can provide personalized assistance and investigate any server-side problems.
Conclusion
It's very rare to experience iCloud email errors. But when you're in a similar situation, you need the right solution to fix the problem fast.
The article above has discussed the quickest technique to fix unable to select email in iCloud error without compromising your workflow. All it takes is a few clicks.
Hot Articles