Cleaning up Mac should be a regular task to follow up for maintaining its performance in the best condition. When you remove unnecessary items from your Mac, you can bring it back to the factory excellence and facilitate the system performance. Therefore, when we find many users are clueless to clear up Mac, this post aims at providing some useful solutions to help clean up your Mac. Please scroll down and read.
People Also Read:
How to Clean up Your Mac - Basic Ways
This part will introduce you some basic ways to clean up Mac without the help of extra apps, meaning that every user can manage to clear up Mac following these operations easily. See how to manipulate now.
Clean up Mac by Clearing Caches
To facilitate the performance to access data faster, Mac would automatically store caches so that whenever people browse the data such as a web page, it is not required to get data from the original source again. Although cache storing brings up the browsing speed, the accumulated cache files would take up much storage in return. Therefore, clearing up the caches on Mac will be able to give your Mac system a boost. To clean up the cache files, you should:
Step 1. Open Finder > Go > Go to folder.
Step 2. Type ~/Library/Caches for accessing all types of caches stored on your Mac.
Step 3. Open the folder and clean up the caches saved there.
Step 4. Empty the bin for removing the caches permanently.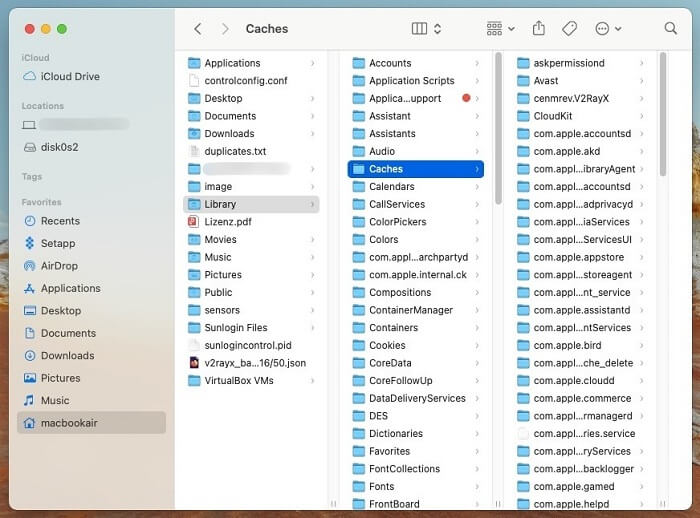 Uninstall Unused Apps
Another great part that would take up much storage of Mac should be the applications you installed. The simplest way to clean up Mac is to look at the apps you have installed and check whether you actually need them. For those unused apps, uninstall them and you can retain much storage space. Simply by long pressing the app icon you wish to uninstall, and there will be a "X" icon provided for you to uninstall the app and clean up some space.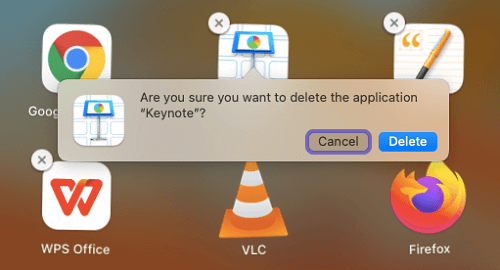 Empty the Trash
Even you have removed some files or folders from your Mac, they will be kept in the Trash bin until you manually select to delete them permanently. This would take up much storage of Mac if you neglect to empty the trash bin regularly. So when you wish to clear up your Mac, also look into the trash bin and empty it. By doing this on a regular basis, you are able to keep your Mac storage saved better.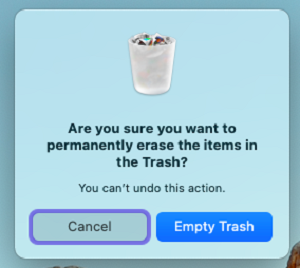 Remove Outdated iOS Backup
Some people would back up their iOS devices regularly for keeping some information without losing them. Generally, the iOS backup would take much storage on Mac. Therefore, to clean up your Mac, you can look into the iOS backup and remove those outdated versions, but just keep the latest one. This is also an efficient way to save Mac storage and clean up the device.

Clean up Mac by Following Mac's Recommendations
Another efficient way to clean up Mac is to follow Mac's recommendations. This will offer you a guideline when you are clueless about where to get started. By clicking on Apple > About This Mac > Storage, you can preview the left space of your Mac. Then click on Manage and you will get recommendations for cleaning up Mac and saving space. You can check every category and select the content you wish to delete. This will be a nice method to help optimize your Mac.

How to Clear up Your Mac - Advanced Ways
After going through the basic ways of cleaning your Mac, you may still feel unsatisfied and wish to clear the device in depth. These advanced ways are offered for people in such demand. Follow them and go deeper to clear up your Mac thoroughly.
All-in-one Way to Clean up Mac - Macube
To wipe your Mac in-depth, you just need a single app to help, which is Macube. This application is able to smartly scan your device and provides multiple categories to assist cleaning up Mac efficiently. You can clean caches, large & old files, duplicated content, and even uninstall apps thoroughly.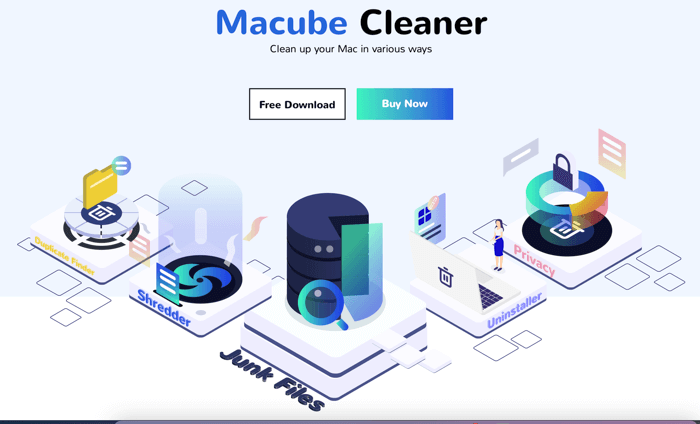 Preview Macube's features before installing it:
Smart scan: automatically scan caches on Mac and only requires one click to get rid of them.

Large & old files: sort out the unused files which occupy large space to delete easily.

Duplicate finder: locate the duplicated files such as music and videos for cleaning up.

Uninstaller: thoroughly uninstall the apps and related caches from your Mac.

Privacy: clear the browsing history to protect data privacy.

Toolkit: securely remove unwanted files and properly handle extensions.
Also, we bring you the following easy guide to teach you how to manipulate Macube to clean up your Mac in depth easily.
List Large and Old Files to Delete
Many people would neglect the large and old files that have been stored on Mac for months or even longer. Macube provides the function to sort out these files by size or date, allowing people to delete them one by one to clean up more Mac space.
Step 1. Launch Macube and switch to the Large & Old Files section.
Step 2. One-click to scan through your Mac.
Step 3. The sorted files will be classified by:
Over 100 MB

Between 5MB and 100 MB

Older than 1 year

Over 30 days
Step 4. Select the large and old files to delete for clearing up your Mac.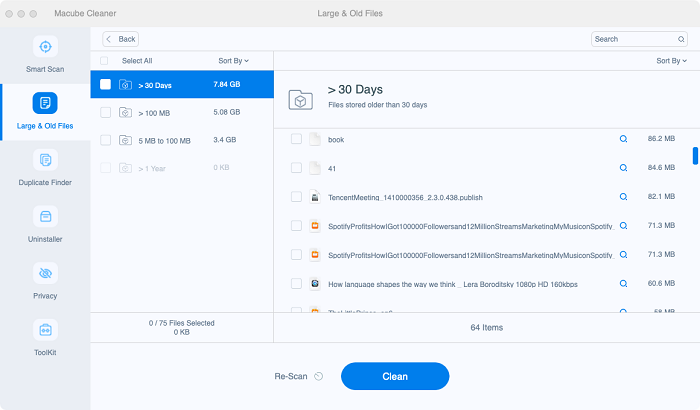 Sort out Duplicate Files and Remove
Macube is also able to locate and sort out the similar or duplicated files stored on Mac, in that people can easily delete them for cleaning up the Mac conveniently.
Step 1. Run Macube on Mac and go to Duplicate Finder.
Step 2. Scan your Mac now. You can also select a certain folder for scanning.
Step 3. Preview the files and select the duplicated ones you wish to remove.
Step 4. Click on Clean to clear them up in one-shot.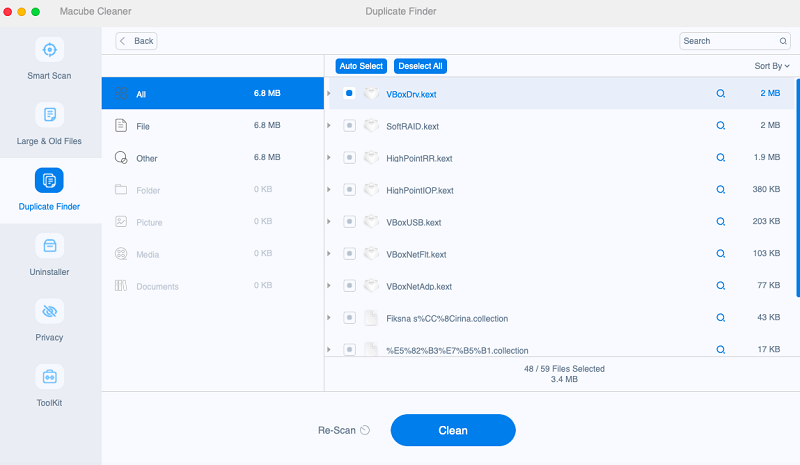 If you feel tired of cleaning your Mac manually, simply use Macube's Smart Scan function and you just require one click to clear up Mac. Macube will automatically scan your device and complete the cleaning process for you.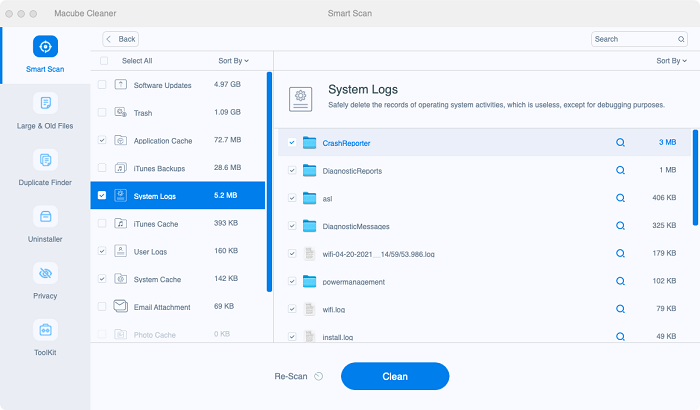 Clean up Languages Files
If you keep the unused language localizations, the storage of your Mac is also occupied for nearly 1GB. Therefore, for those language files, you would seldom or even never use, clean them right away. Simply go to Finder > Applications and select the languages files you wish to remove, then click on Show Package Contents and open the Resources folder to delete the language files that are ending with ".lproj.". Then you are able to remove them from your Mac successfully.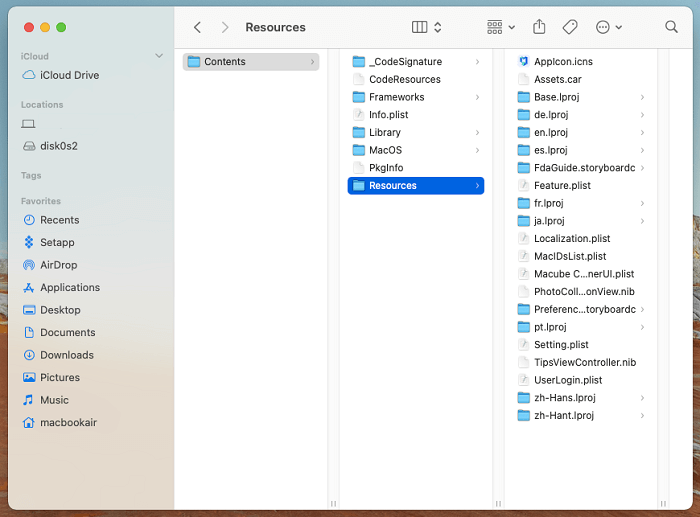 Conclusion
To draw a conclusion, Macube includes all the necessary methods we may need to clean up Mac. Therefore, for people who wish to clean Mac with the least effort, Macube will be a perfect tool to help! Speed up your Mac with this magical application right away!