If you are a regular gamer on MacOS and MacOS X, you may be familiar with Origin software by Electronics Arts. Origin is a digital distribution service for games and software developed by EA. Which is why to run games developed by them, you need Origin in your device. However, all applications in MacOS stores temporary data in cache in your local device folder and Origin is no different. This allows it to load games and data faster.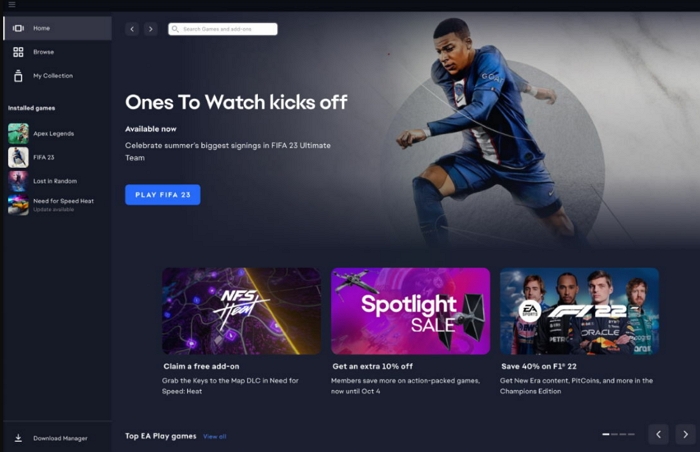 While it may be a good thing, over the time the cache accumulates which not only makes your device run slower due to more storage space being taken up, but also cause errors while running your Origin application. These errors happen due to cache data changing, or being corrupted. In such cases, the first course of action is always to clear your Origin cache. Now you understand why you need to be mindful of regularly maintaining your Origin cache files, so you do not run into these problems in the first place. If you are using Origin on iMac or Macbook devices, this is the article for you. Here we will discuss how to clear cache of Origin in Mac in some easy methods. These are:
Clearing the cache from the Settings menu in the Origin software
One-click solution for clearing Origin cache (recommended)
Manually clear cache by deleting files from the system directory.
Part 1: Why Clear Origin Cache?
Origin is the application that is compulsory to run any and all games and software developed by EA. Therefore, to play games like Assassin's Creed, Need For Speed, Sims, FIFA and Battlefield, you will be prompted to create an Origin account if you do not already have it, and install the Origin software in your Mac device.
Origin software start up data is saved as "cache" in your system storage. This allows Origin to remember your login credentials, log you onto the application when needed, keep a track of all the games installed in your device and make all Origin processes much faster every time. Nevertheless, Origin application cache can give rise to many errors. Some of these can be like the following:
Origin application may not connect to the internet. This bars you from saving your game files on cloud or connecting with your friends.
The application may not update, or the update process may be stuck in some percentage.
Game may show you an error that it is running in offline mode, even though your network is fine.
You may see games missing in your library, even though you are certain that they are installed in the system. On the other hand, installed games may fail to load up.
Installed games may fail to download critical data or even entire game files.
In some cases, Origin will fail to start at all, showing critical error, or crash during start-up.
You may see an error message saying "Origin is unable to launch", or "An unknown error has occurred". If the problems are not fixed event after restarting the application, then most likely the cause is due to corrupted cache files.  Cache files can get corrupted for many reasons:
Virus or malware.
Games or Origin application accidentally being shut down improperly due to system crash or user error.
Cache data not being properly created or saved etc.
As you can see, cache files can get corrupted for various reasons so it is important to be diligent in regularly clearing up cache files to ensure the system and applications are running in peak condition, especially if those are not being used on a daily basis.
Part 2: How to Clear Origin Cache: Step-by-Step Guide
Now that we understand how important it is to regularly clear Origin cache, here are several ways to perform that action. If you want to only know the smart way to clear Origin cache, move on to Method 2. Otherwise, follow along the method in the next section on how to clear cache the Origin application.
Method 1:  Using Origin's Built-in Clear Cache Feature
The Origin application has a built-in setting to recover itself, and you can use it to clear the cache and resolve any issues with Origin.
Step 1: Start Origin normally. On the top-left corner, click on the icon that looks like three bars.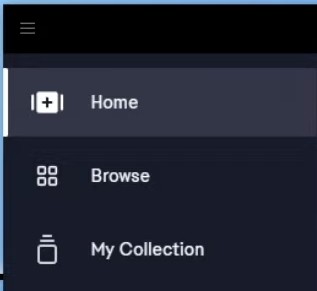 Step 2: Scroll down and Go to Help > App Recovery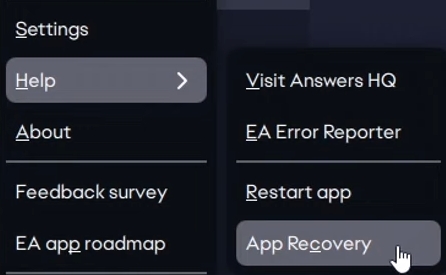 Step 3: You will see a message box asking you to clear your cache. You will not lose any game files. However, review the message and click on Clear Cache.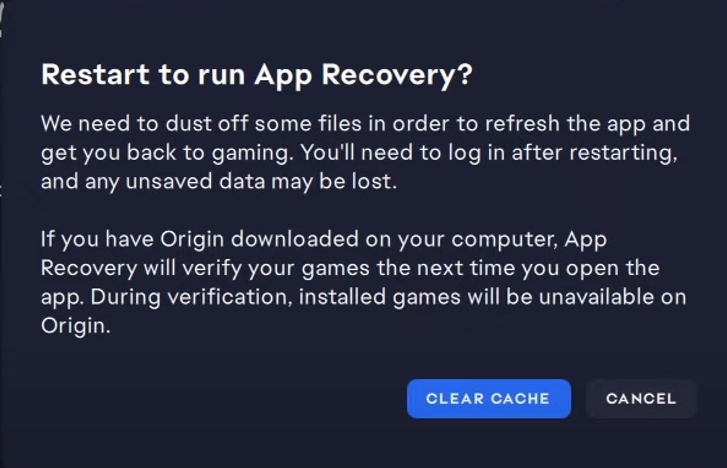 Step 4: Start the Origin application again and log in with your credentials.
This should clear some issues for you. Still, you may not be able to open Origin at all due to it crashing or having a blank screen. In that scenario, the previous step becomes useless.  So, you need to try the next step through a third-party app.
Method 2: Smart Way to Clear Origin Cache
If you are looking for a simpler and easier way to clear the cache of Origin, or even clear cache of multiple applications like Steam and Safari – Macube is the app for you. Macube is one of the top third-party software for MacOS used by 200,000+ users worldwide. Its powerful algorithms make it one of the best all-in-one solution for all Mac devices.
Macube comes with all the functions to accurately discover outdated data, junk files and cache files from the MacOS system directory. It can identify safe-to-delete files which you can review and completely erase from your system. Thus, it saves you hassle and worry of tampering with important system and application files. Macube totally takes care of unused apps, large files and duplicate files automatically, so you can forget about having to manually monitor these operations. Macube is the perfect solution to optimizing your Mac devices' and applications' performance.
Features:
Eight different applications including junk cleaner, file shredder and extension manager.
Two different scan options: quick scan and deep scan.
Efficiently optimize applications like Origin, Steam or GOG by automatically taking care of junk files and cache files.
Enhance gaming performance by safety removing unneeded applications, extensions, attachments and large files existing within your drive and expanding your storage space.
Maintain device security and network optimization by clearing malware, and browsing data.
Completely erase redundant data and undeletable applications.
Macube is an essential application for not just gamers, but all users alike. For our purpose, let's see how to clear Origin cache in Macube with just one click, by following the next steps:
Step 1: Open Macube software and click on Start Scan.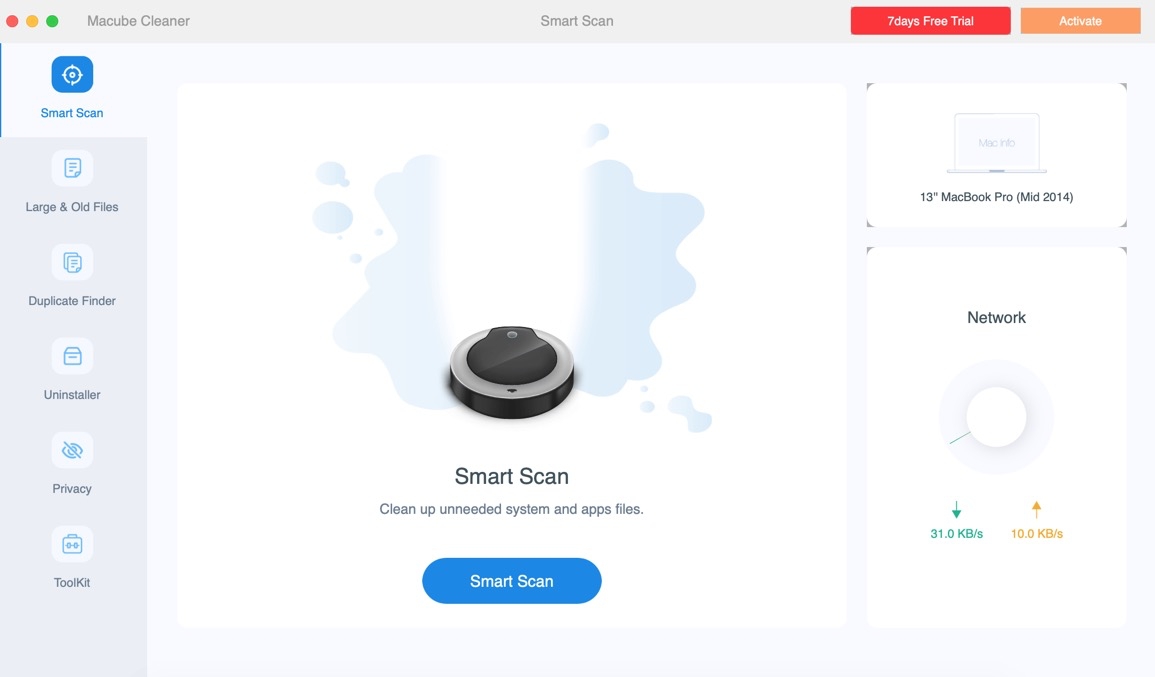 Step 2: Macube will return a list of files that you are safe to delete. Click on Application Cache to browse all cache files of installed applications.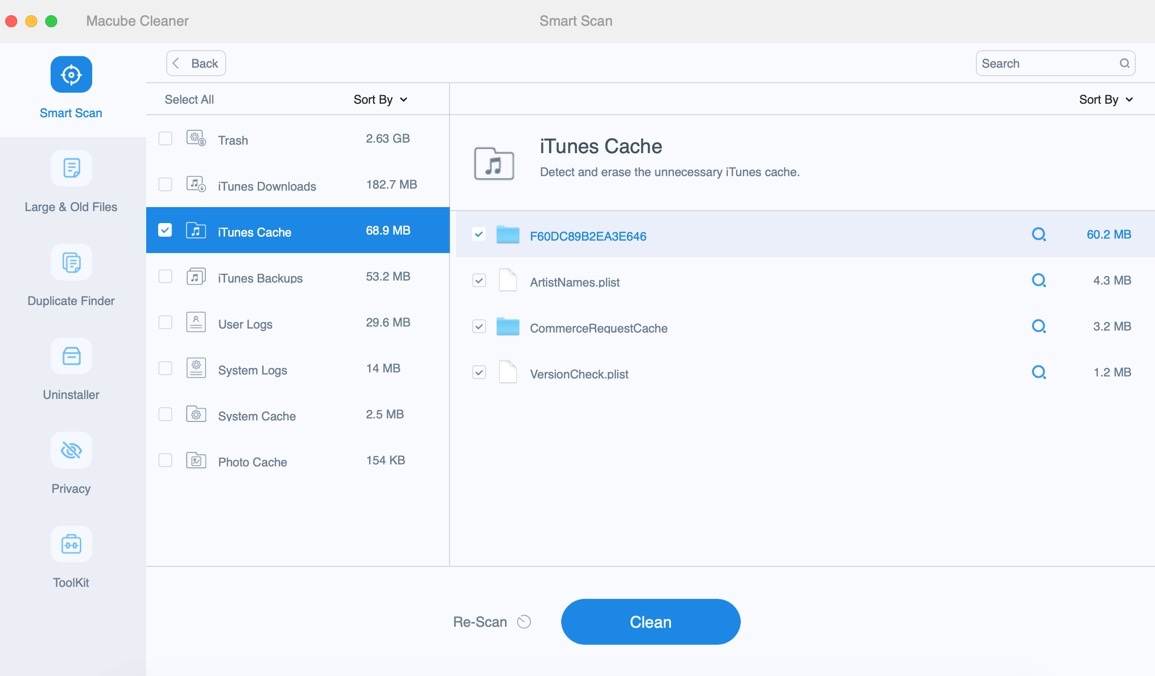 Step 3: Scroll down until you find Origin.app Cache and click Clean. Depending on the size of the cache folder, it can take a couple of seconds to some minutes. In either case, these files will be safely removed from your device and you can restart your Origin application again.
You may also choose to delete all cache files by cleaning all of them and Macube will take care of it for you in one click.
Method 3: Manual Clearing of Origin Cache
If you are interested in how to manually clear cache from Origin installation folder, you need to navigate through your system file location. If this is something you are confident with, then follow the steps mentioned below:
Step 1: Open Finder
Step 2: From Taskbar, Click Go > "Go to folder…"
Step 3: Type "~/Library/Application Support/". This will take you directly to the Application Support folder.

Alternatively, you can go to your system root folder, which is usually titled "Macintosh HD". Navigate to Users > [current user] > Library > Application Support.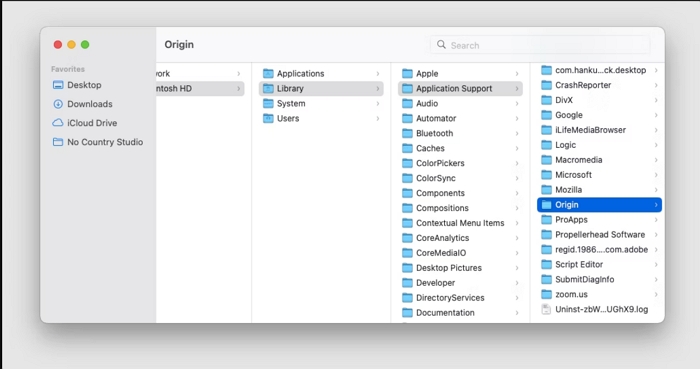 Step 4: Go to the folder titled Origin. Select the folder DownloadCache and delete. Ensure the file is completely deleted, then restart your Mac and launch the Origin software.
By following these, you can safely navigate through the system directory to delete the folder that houses all cache data for Origin. However, keep in mind that tinkering with system data is not always safe as you can accidentally delete important system files or cache files of other software permanently, which can cause a host of other issues. So it is always recommended to use a trusted third-party cleaner app to perform activities to clear cache of Origin or any other Mac software.
If you are having crashes or blank screens, another way you can resolve this issue is by resetting the Origin app, by downloading the Reset Origin tool from the EA website. You can search this in a search engine, or go to the following website:
https://help.ea.com/en/help/origin/origin/how-to-reset-origin-on-mac/
Under the Resetting Origin heading, click on the + sign. It will open up the download link for Reset Origin tool and accompanied instructions. Download the tool and follow the instructions. If all else fails, you should contact EA support about the issue to get a proper solution.
Conclusion
For dedicated gamers of EA games on Mac, keeping their Origin platform in optimized condition is a guaranteed requirement. From various user reports and reviews, it is obvious that issues with the Origin application is quite common. So, as a user of MacOS and MacOS X, if you run into any trouble, do not worry and follow the steps mentioned in this article.
We guided you with several ways you can do it, but we recommend the Macube software. Not only can it clear up your cache folder for Origin, but it can efficiently perform junk and cache cleaning for all your applications at the same time with the click of a button. It also cleans your storage drives by getting rid of junk files, large redundant files and duplicate data, saving you precious storage space that is a must for running games smoothly. Better yet, Macube is available to try for free. So, Get your 7-day free trial and test out this amazing all-in-one Mac solution today.