Its undeniable that Microsoft Teams has become an integral part of many workplaces and communication networks, offering a platform for seamless collaboration. However, there might be instances when you need to remove Teams from your Macbook for various reasons, such as freeing up disk space or resolving performance issues.
If you're in a similar situation, this article will guide you through different techniques that you can use to uninstall Teams on Mac without leaving any of its associated files on your system. It does not matter whether you're a tech literate or not, stick with us to find out more!
Part 1: What is Microsoft Teams App?
Before we delve into the uninstallation process, let's understand what Microsoft Teams is all about. Microsoft Teams is a powerful collaboration platform that enables users to communicate, share files, and collaborate effectively. It offers features such as chat, audio and video calls, file sharing, and integration with other Microsoft Office applications. Teams is widely used by businesses and organizations for internal communication, project management, and remote collaboration.
Will Uninstalling Teams Delete My Chat History and Files?
One common concern when uninstalling Teams is whether it will delete your chat history and files. The answer depends on your specific situation. If you have enabled cloud storage and chat history in Teams, your data will be retained even after uninstallation. You can access your chat history and files by logging into Teams from any device or through the Microsoft Teams website. However, if you have chosen to store your data locally, uninstalling Teams may result in the loss of chat history and files.
Part 2: How to Completely Uninstall Teams Including Chat History and Files on Mac Fast
If you are looking for a fast and efficient way to uninstall Teams on your Mac, Macube is the perfect solution. With Macube Cleaner, you can get access to many incredible features to manage your system's storage efficiently. From app uninstaller for uninstalling unwanted apps to a smart scan for detecting and deleting junks, large files finder for removing large files, and lots more, it provides a comprehensive cleaning solution.
Also, Macube Cleaner can be used to find and delete duplicate files from Mac. And the availability of privacy cleaner makes it a great choice for you to clear  browser history on Mac safely and securely.
Key Features
Smart Scan allows you to scan your Macbook for Teams app junk files and eliminate them efficiently.
Completely uninstall Teams app and its associated files and attachments from Mac without stress..
Securely delete sensitive files and folders to ensure they can never be recovered using files shredder.
Find and remove duplicate Teams files on your Macbook, freeing up valuable disk space.
It support optimization Tools like similar image finder, extension manager, and lots more to enhance your Macbook's overall performance.
Step 1: Download and install Macube Cleaner on your Mac.
Step 2: Open the installed program and choose the Uninstaller feature at the left-hand side.  Then, click the Scan button to start a deep scan.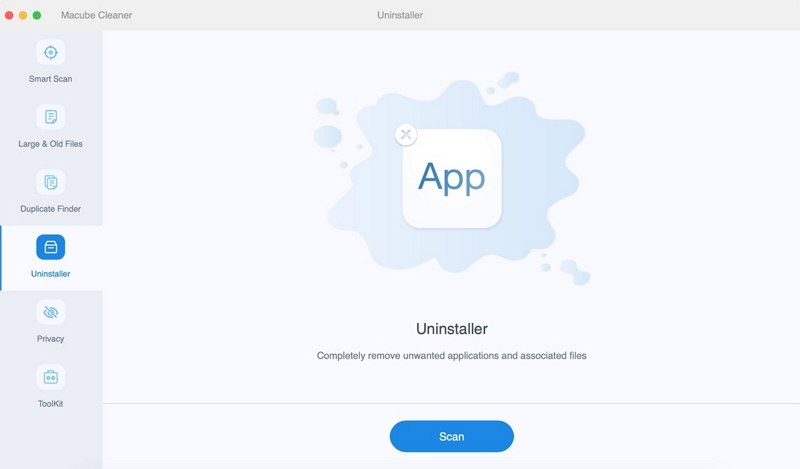 Step 3: A List of all the apps on your Mac system will be shown on your screen. Preview the results, find "Microsoft Teams", and select it.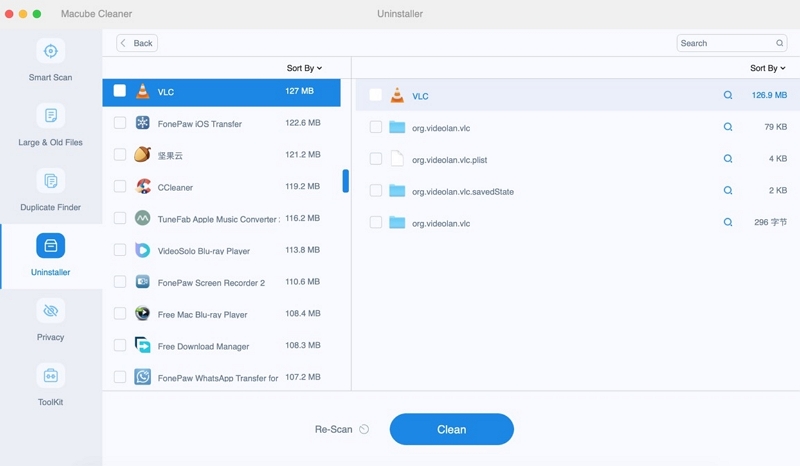 Step 4: Select the relevant Teams-related files and click the Clean button to uninstall Teams app and its associated files from your Mac completely.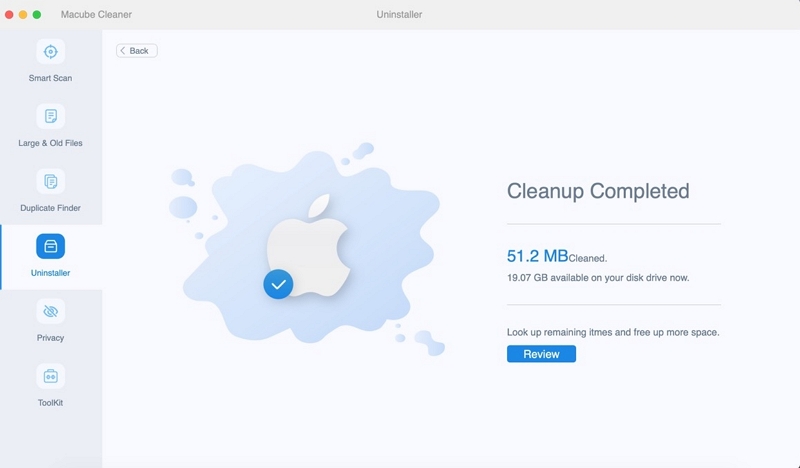 Macube ensures a thorough uninstallation process, leaving no traces of Teams on your Mac. It saves you time and effort compared to manual uninstallation methods.
Part 3: How to Uninstall Teams Mac Manually
If you prefer a manual approach to uninstall Teams on your Mac, follow the steps below:
Step 1: Quit Teams:
Right-click on the Teams icon in the dock and select "Quit" to close the application.

Step 2: Open Finder:
Click on the smiley-faced Finder icon located in the dock.
Step 3: Navigate to Applications:
In the Finder window, click on "Applications" in the sidebar.
Step 4: Locate Microsoft Teams:
Scroll through the list of applications and find Microsoft Teams.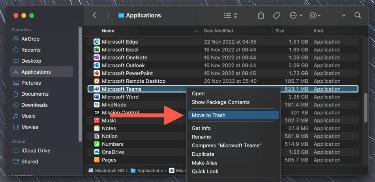 Step 5: Move Teams to Trash:
Right-click on the Teams icon and select "Move to Trash" from the options. Then, right-click on the Trash icon in the dock and select "Empty Trash" to permanently delete Teams from your Mac.
While the manual method allows you to uninstall Teams, it may leave behind some residual files. So, follow the procedures below to remove Microsoft Teams leftover files from Mac manually.
Open finder and select Go > Go To Folder.
Open the following directories and delete the folder and files next to each of them;

~/Library/Caches/ — com.microsoft.teams
~/Library/Application Support/Microsoft/ — Teams
~/Library/Preferences/ — com.microsoft.teams.plist
~/Library/Saved Application State/ — com.microsoft.teams.savedState
~/Library/Logs/ — Microsoft Teams Helper (Renderer)
/Library/LaunchDaemons/ — com.microsoft.teams.TeamsUpdaterDaemon.plist
/Library/Preferences/ — com.microsoft.teams.plist

After you complete the above, empty the trash and restart your Mac computer.
Pros of Manual Uninstallation:
No need for third-party applications.
Complete control over the uninstallation process.
Cons of Manual Uninstallation:
Time-consuming and tedious.
May not remove all associated files.
Part 4: How to Fix Microsoft Teams Keeps Reinstalling
If you are experiencing the issue of Microsoft Teams reinstalling itself after uninstallation, there are a few steps you can take to fix it.
Remove Teams from Startup: Open the Task Manager by pressing Ctrl + Shift + Esc. Go to the "Startup" tab and disable Teams from running at startup.
Clear the Teams Cache: Press the Windows key + R to open the Run dialog box. Type "%appdata%\Microsoft\Teams" and press Enter. Delete all the files and folders within the Teams folder.
Use Macube Cleaner: If the problem persists, use Macube Cleaner to completely uninstall Teams, ensuring all associated files are removed.
By following these tips, you should be able to resolve the issue of Teams reinstalling itself on your Mac.
FAQs
1. Why Can't I Uninstall Microsoft Teams?
There can be several reasons why you are unable to uninstall Microsoft Teams. It could be due to a system error, insufficient permissions, or conflicts with other applications.
2. What is the Best Way to Uninstall Teams on Mac?
The best way to uninstall Teams on Mac is to use Macube. It provides a fast and thorough uninstallation process, removing all associated files and ensuring a clean uninstall. Manual uninstallation can be time-consuming and may leave behind residual files.
Conclusion
Uninstalling Microsoft Teams on your Mac is a straightforward process when you have the right tools and knowledge. Whether you choose the fast and efficient automated solution with Macube Cleaner or prefer the manual approach, it's important you follow the steps correctly to ensure complete u installation of the Teams app and its files.