Although the Finder is good enough to do many of the file management tasks on Mac, it still has some limitations. For example, you can use the Finder to search, access, and delete files, but sometimes it's far from easy to identify the ones you want and clean up the old, useless parts, especially when you have got thousands of files.
To overcome the weaknesses of the Finder, some may ask for a better way to manage files on Mac. In this post, we will introduce three top file explorer software, which can remedy the shortcomings of the Finder or can serve as a best Finder alternative. Just read on and pick the one you need.
Overview of the Best File Manager for Mac
Given that organizing files is a broad concept, to help you choose the best and most suitable file management software for Mac, we will list software with different main focuses. Some may specialize in the clean-up feature, and some help you view and transfer the files better. You can check the overview of the software here:
Number

Product

Main Features

1

Ÿ Offer ways to clean up and speed up your Mac.

Ÿ Easily scan large, old and duplicate files.

2

Ÿ Automatically organize files and folders.

Ÿ Help clear up Trash and delete applications.

3

Ÿ Dual-pane interface to manage files.

Ÿ Support ZIP and hotkeys.
1. Macube Cleaner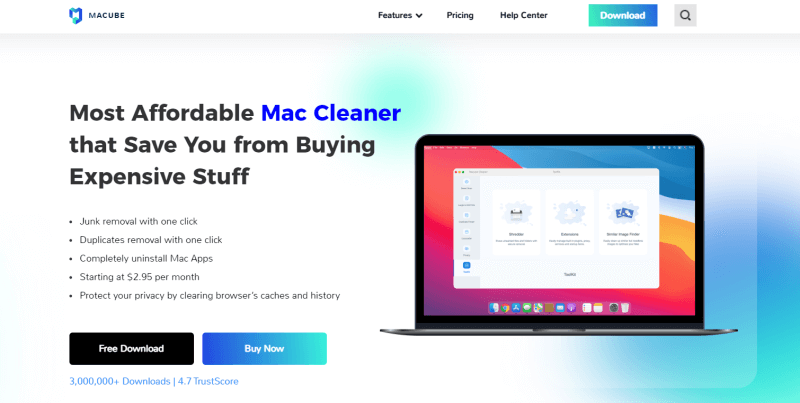 Macube Cleaner is an all-in-one Mac cleaner that can help you quickly manage your files by sorting out the files and deleting the unneeded ones. It can be used as a great supplement for Finder and is able to optimize your Mac in a few simple clicks.
As for specific features, it can scan your Mac storage with different modes, including Smart Scan, Large & Old Files Scan, Duplicate Finder, Uninstaller, Privacy Cleaner. Besides, there is also a Toolkit with several useful functions like shredding the files that are hard to delete or managing extensions and proxies.
If you are not sure whether Macube will work for you or not. You can just try the free trial. The trial is available for up to 7 days with full functions so that you can enjoy all the features before purchase. Generally speaking, Macube is a time-saver that can immensely save your efforts and shorten your time in locating unneeded files and cleaning them up.
Here is a simple guide on how to manage and free up space on your Mac with Macube Cleaner.
Step 1. Launch the Mac management tool and you will be able to see different options to scan files such as system junks, large old files, duplicates, applications, and etc. on the left pane.
To clean up your Mac with the caches and junks, you can simply click on the "Smart Scan" button.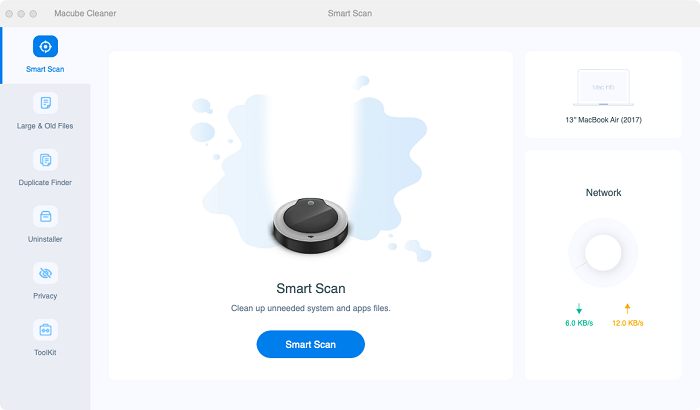 Step 2. After scanning, you can preview the results which are clearly showed in file sizes and paths. If you want to delete some of them, just tick the box and click the "Clean" button.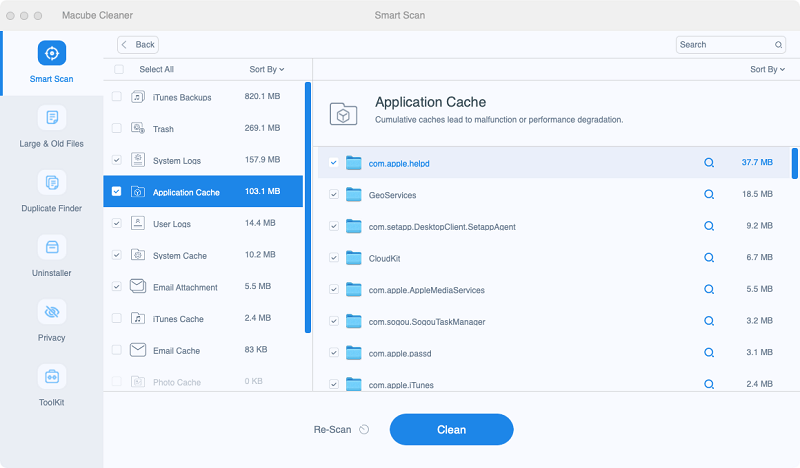 Step 3. You can just wait for the cleanup the be completed and get your files managed easily.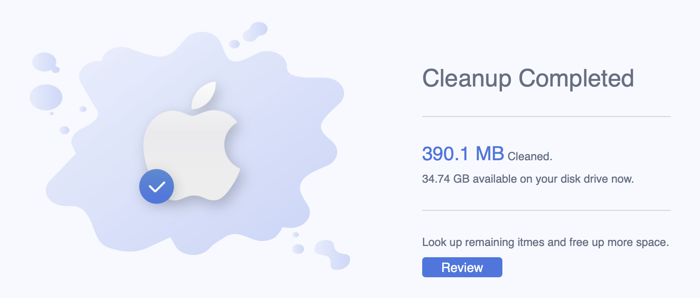 As you see, Macube Cleaner is a great Finder supplement for scanning different types of junk files on your Mac and removing them in one click. Most importantly, the features can be used without pay. Just get it on your Mac and utilize it.
2. Hazel for Mac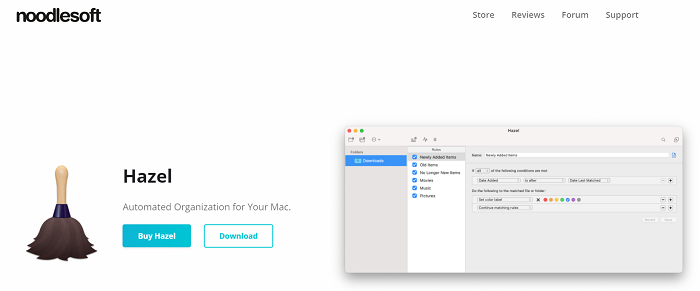 Hazel, a file management tool developed by Noodlesoft, helps users easily manage your trash, uninstall applications, and automatically organize and clean files according to the rule you customized.
Actually, the Macube Cleaner app particularly emphasizes the cleaning tasks, while the Hazel for Mac attaches more importance to organizing Mac automatically. For those who usually mess up the desktop and find it hard to identify the files they want, it's a good choice to manage files in order on Mac.
Now you can refer to the quick guide below to manage your Mac.
Step 1. Download and install Hazel for Mac. Then launch it on your computer.
Step 2. On the interface, you will see two sections: Folders and Rules. The "Folders" section is a list of the folder you want the app to organize. And the "Rules" section is a list of the rules you set up.
Step 3. Click on the "+" button on the "Folder" pane to add the folder you want to manage. Then continue to click on the "+" button on the "Rules" pane to add new rules.
Step 4. Just customize the tasks you want Hazel to do and click "OK".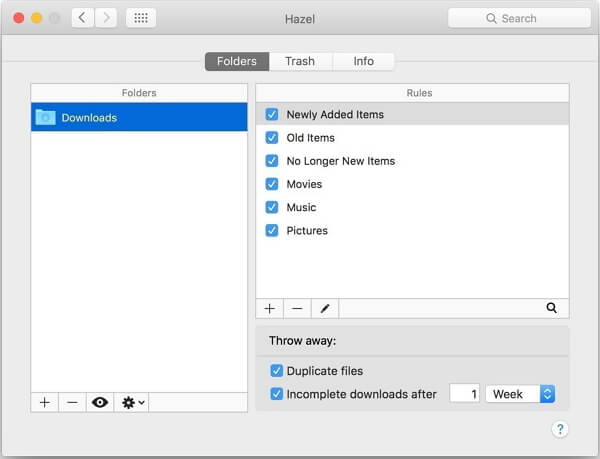 3. Commander One Pro for Mac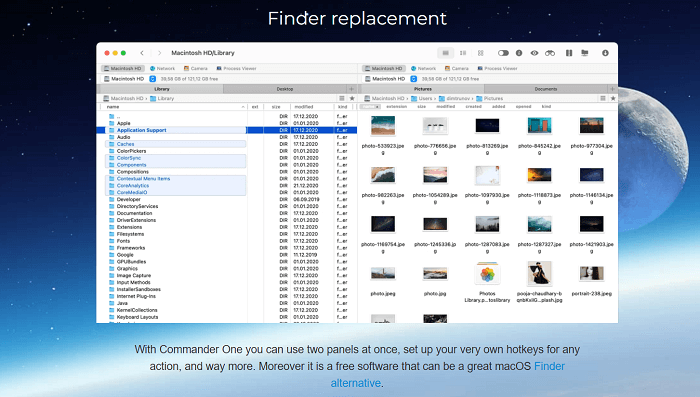 Different from the software mentioned above which helps manage files from a specific aspect, Commander One Pro is a comprehensive Finder alternative. It covers almost all the features that Finder has and provides even more useful functions.
In the first place, it's a two-pane file manager, which allows you to use two panels simultaneously with an unlimited number of tabs. It can also optimize the Mac and make it much easier to use. For example, you can customize your own hotkeys, check multiple files and folders at once with its Brief mode, and queue the operations accordingly.
Moreover, there are handy free tools in this software, including ZIP support, built-in file viewer, root access, and etc.
To help you know more about this software, we will pick one of the features and show you how to do it with Commander One Pro. Here is using the File Manager app to copy files from one place to another on your Mac, and you can compare it with that of using the Finder.
Step 1. Download and install Commander One Pro app on your Mac and launch it.
Step 2. Set up the source folder in one pane, and target folder in the other.
Step 3. Select the file items you want to move.
Step 4. Go to "File > Copy" from the menu and click "OK" button to start to copy the files.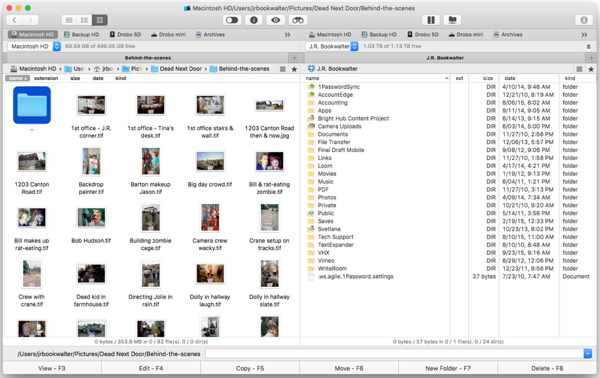 Wrap Up
Above are the three best file explorer software for Mac that we recommend to you. As you can see, Macube Cleaner can help you easily manage files on Mac by clearing the ones you might not need, while Hazel is a great file organizer. Finally, if you are seeking a replacement for Finder, Commander One can be the best choice.