The iCloud platform can store your personal information on Apple's servers, and through a wireless network connection, the information will be automatically pushed to every device in your hand, including iPhone, iPod Touch, iPad, and even Mac computers. 
However, iCloud only provides 5GB of storage for free, the message of so many associated devices stored in iCloud, your iCloud will definitely be full soon. If you want to effectively clear iCloud message, this article will provide you with three safe and efficient methods, as long as you follow the instructions step by step to clear any information you want to clear.
Part1: Securely Delete Messages From iphone but Not iCloud
Our iPhone will always receive advertisements from various products or some useless chat records. If you want to quickly clean up the messages in your iPhone without cleaning up iCloud, so that your Messages are clean and tidy when you open them, then you need to do this.
Step 1. Disable iCloud sync messages.
Go to Settings > Tap on your Apple ID Name > iCloud > Move the toggle next to Messages to the off position.
If you do this, your iCloud will not synchronize the messages in your iPhone, and iCloud will not be affected in any way during the deletion process.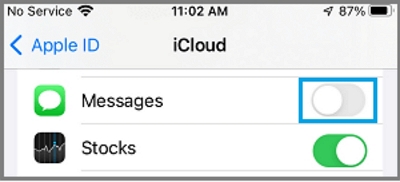 Step 2. Open Messages.
Step 3. Delete conversations.
Find the conversation you want to delete and hold it to the left. Then, click the "Delete" button to remove the unwanted conversation.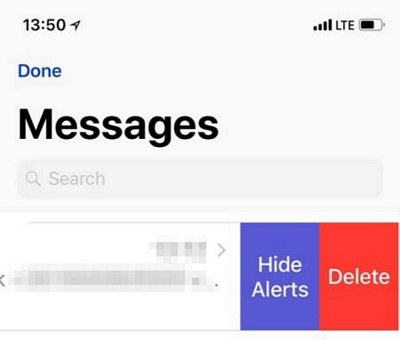 Also, You can delete multiple conversations at the same time, just tap on the "Edit" > "Select Messages"> tap "Delete" from the lower-right corner of the screen.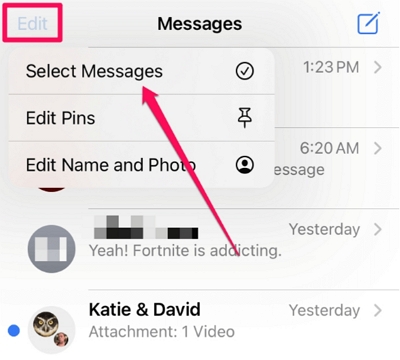 Step 4 . Delete individual message. Tap and hold the message → "More…" → "Delete Message". 
This way you can keep the dialog while deleting unwanted messages to free up iPhone storage.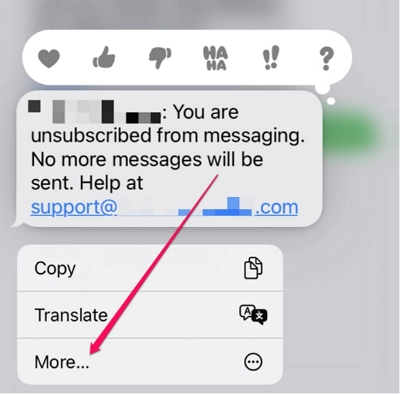 Part2: Permanently Delete messages from iCloud but not iphone
1. Delete Messages from iCould
Step 1. Go to your iPhone's "Settings" app> Press your Apple ID from it top screen >Tap on "iCloud" > "Storage" > "Manage Storage"
During this process, you can also see how much storage is left on your phone.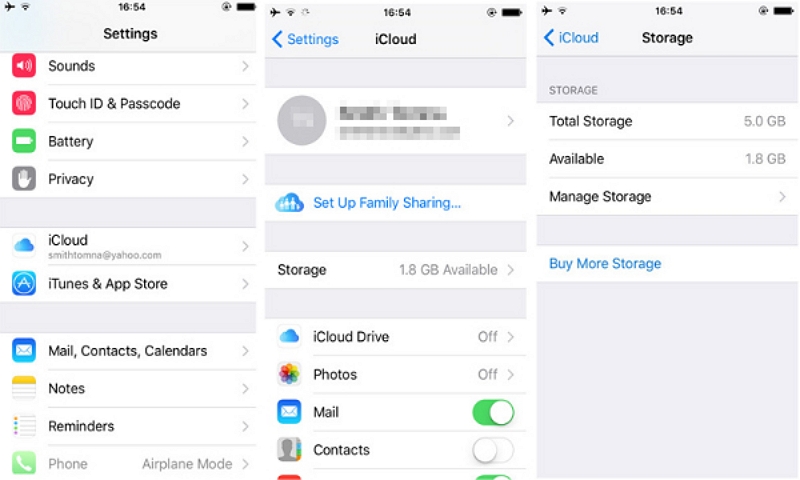 Step 2. Click "Message"> Tap the "Disable & Delete" option.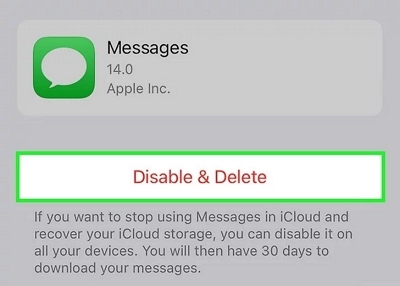 Step 3. Finally, tap "Delete Messages". All your Messages backups in iCloud will be wiped.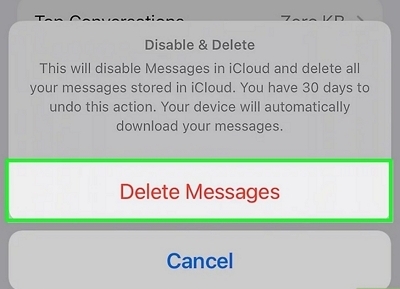 2. Delete conversation from iCould
Step 1. Tap on "iCloud" > "Messages" > "Manage Storage".>"Top Conversation"
Here, you can see the people you chat with frequently and how much iCloud space your chats take up.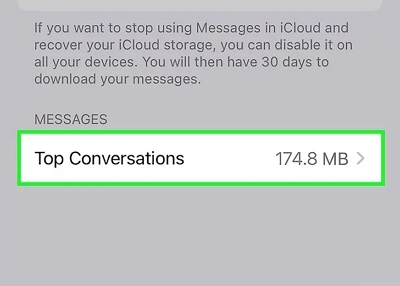 Step 2. Tap "Edit">Select the conversation to delete, swipe left and click the delete button.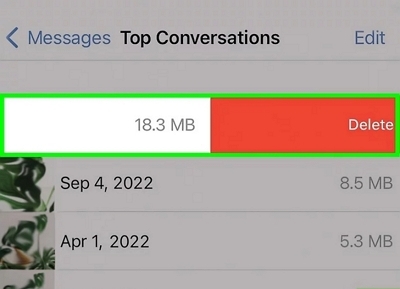 You may need to confirm by tapping Delete again.
Part3: Clean up Storage on Mac
1. Delete Messages from iCloud on Mac
Step 1. Tap Message on your Mac.
Step 2. Select and tap into the conversation whose message you want to delete.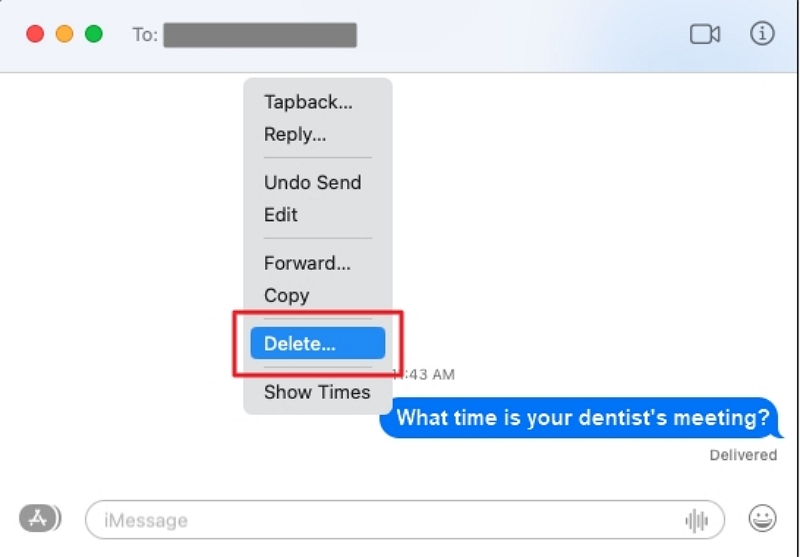 Step 3.Control-click on the message you'd like to delete and touch "Delete".
2. Clean up System Junk on Mac
Instead of worrying about insufficient iCloud storage, let's try to clean up the storage of the mac, so that the files in iCloud can have space to back up on the mac in advance. When you are reminded by the system that "iCloud storage is full", you can delete more files without stress.
Here We recommend a useful mac cleaner - Macube Cleaner.
Macube is a cleaning software that focuses on the Mac platform and provides Mac users with solutions such as junk file cleaning, duplicate content management, system cache clearing, and so on.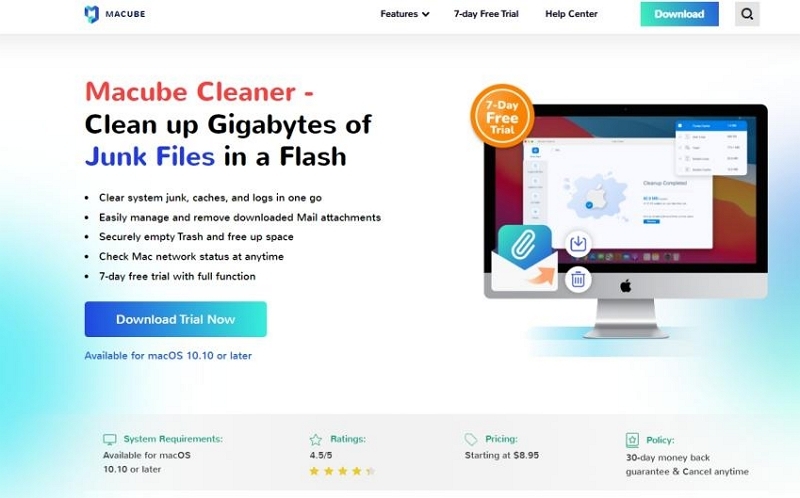 Why recommend Macube Cleaner?
Smart Free up entire Mac storage: Macube can quickly scan out duplicate photos, videos, music and files attachment; large and old files, which include Word, PPT, PDF, and so on; cleanable cache data left by software, etc. You just need to click "Clean" to get more storage space.

Customize plug-ins with one click: Plug-ins and add-ons usually scatter everywhere on your Mac. With Macube, you can simply collect them in one place and easily manage them.

Permanently uninstall stubborn files: There are always unknown software or files appearing in our computer, Macube can help you completely remove these nasty things.

24h Support Services:Whether you are a computer professional or lay person, you can get professional and friendly service help. 

100% safe:No virus or malware & Absolute Privacy Protection.
How to operate Macube Cleaner?
Step 1. Download and Launch Macube Cleaner.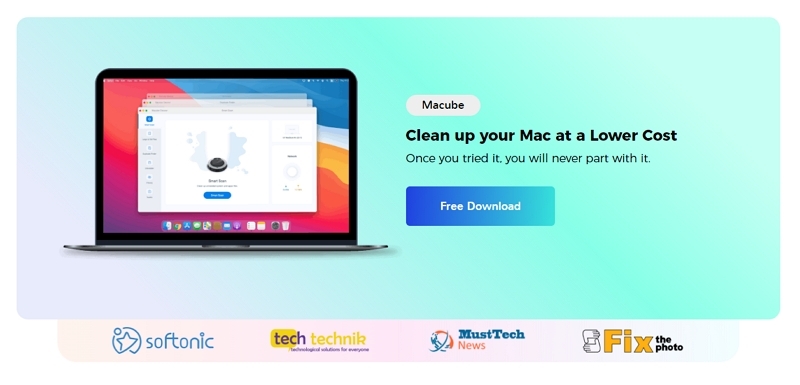 Step 2.Click Smart Scan on the left column to let it work. This step will help you quickly find out the removable system files.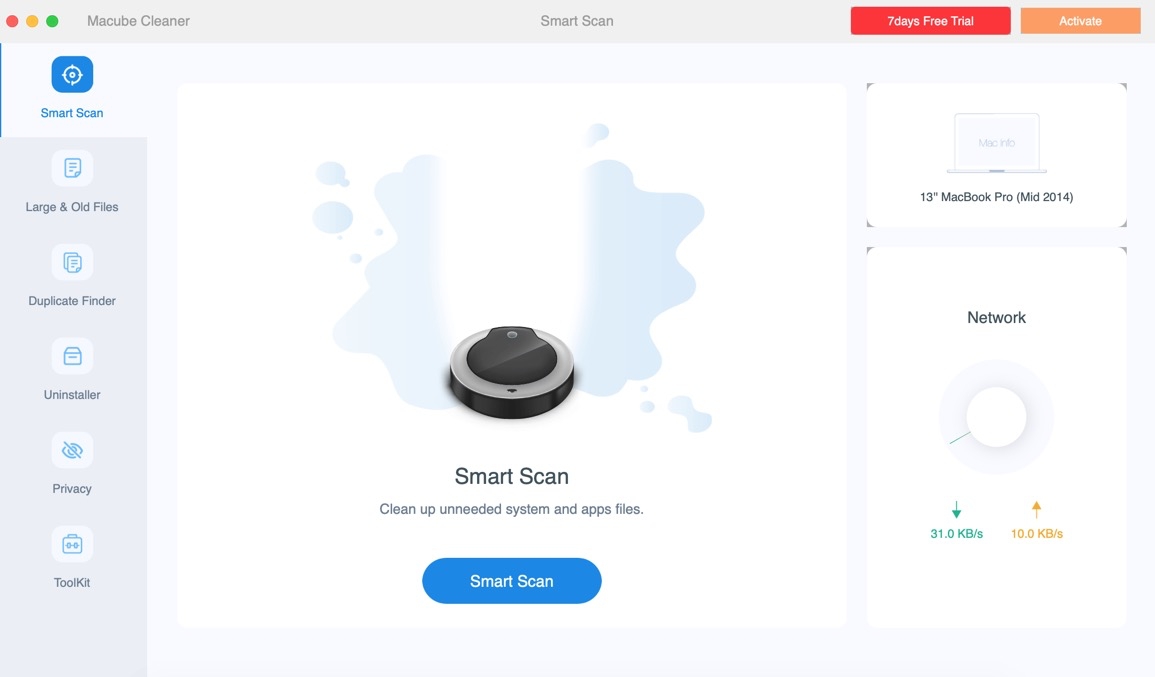 Step 3.All the trash files that are safe to delete are here. Preview the contents and select the unnecessary files. Click on "Clean";to free up the system storage on your Mac.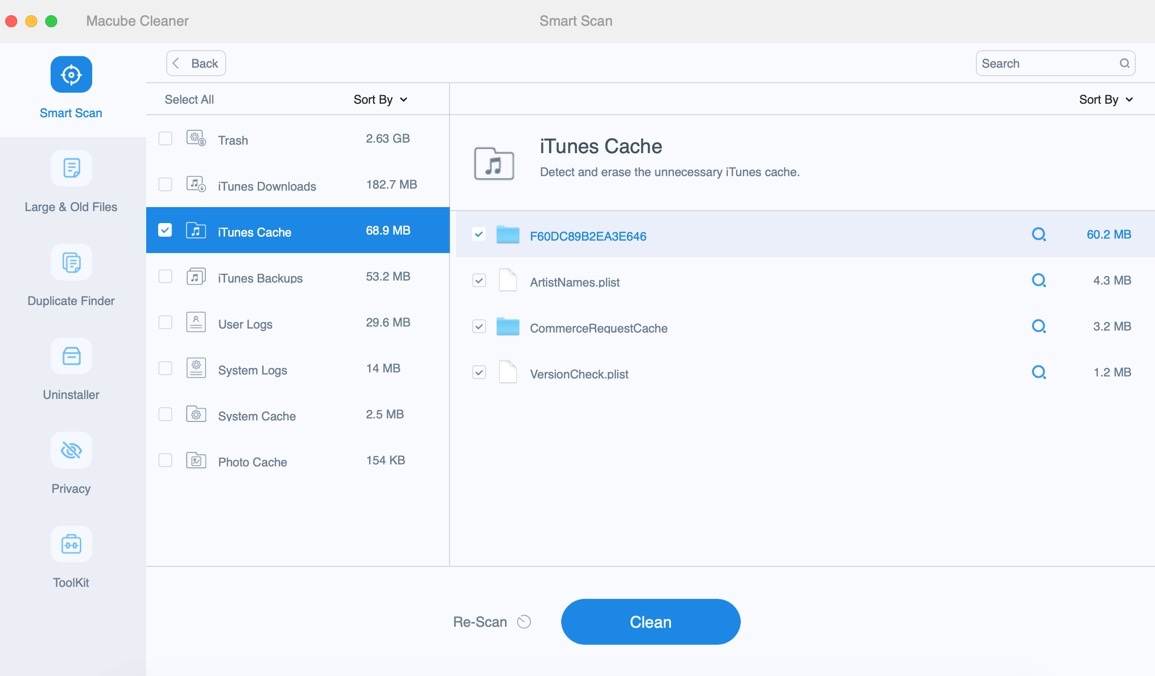 Step 4.The cleanup will be done within seconds!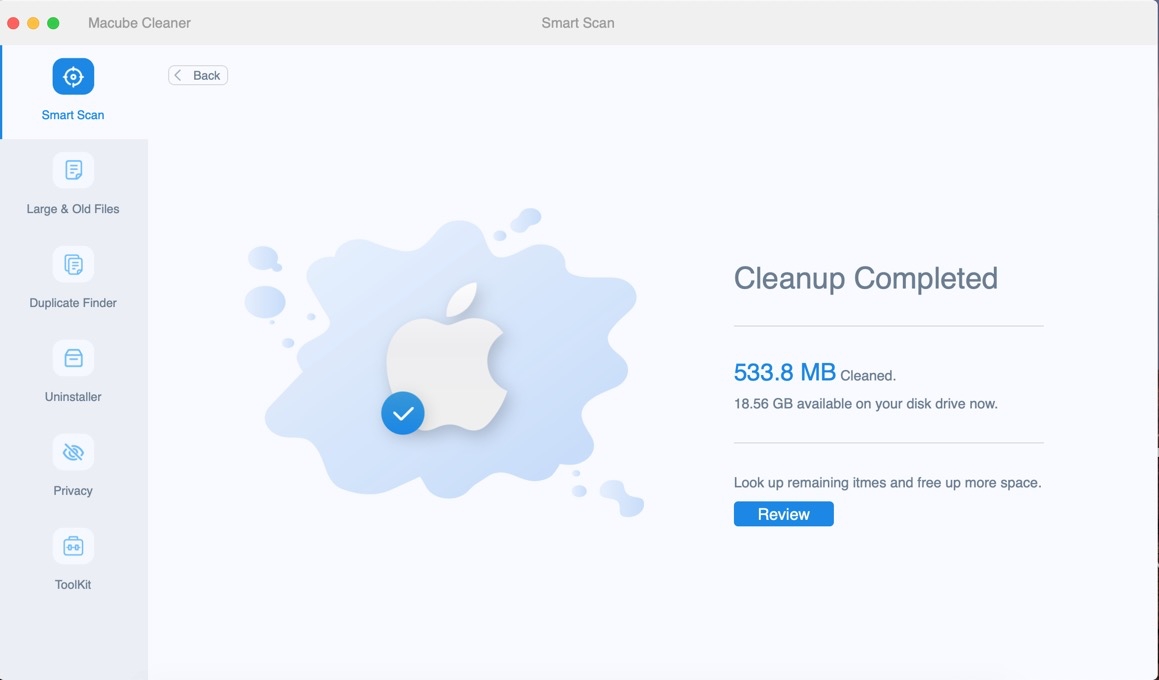 By using an advanced free Mac cleaner like Macube Cleaner, you can significantly reduce the time for cleaning and improve the overall efficiency of the cleanup process. With just a few simple clicks, your Mac will be able to restore its original speed and performance. Additionally, Macube Cleaner offers various other features such as monitoring network quality, complete application uninstallation, identification of large and outdated files, and removal of duplicate files from your Mac. Download one and try it out!
Part4: FAQs:
Q: Will turning off iCloud Messages delete all my messages?
Do not be concerned about deleting all messages from iCloud when disabling the 'Messages' option. Disabling this feature will only prevent new messages from being uploaded, ensuring that existing ones remain unaffected. This action guarantees that no fresh message content will be transmitted to the cloud.
Q: Can I recover deleted messages from iCloud?
Yes, it is possible to recover deleted messages from iCloud. If you have enabled iCloud backup on your iPhone, the deleted messages would be stored in your iCloud backup. Tap "Messages"> "Edit">"Show Recently Deleted">Choose the conversations> "Recover". Or you can try using an effective data recovery software: Eassiy data recovery software.
Q: Why is my iCloud storage full after deleting photos
If you turned off iCloud Photos before deleting them, they may not have been removed from iCloud yet, and you may need to manually delete them from iCloud.com.
Conclusion
This article mainly expounds some problems that some iPhone users may encounter, I believe now you have learned how to clear text messages from iPhone or iCloud. You can bookmark this article and find solutions in this article when your phone storage is full. In addition, this article also wants to provide you with an effective mac storage cleaning software -Macube Cleaner, its beautiful screen, simple guidance and powerful cleaning functions will definitely meet your needs.