Caches store information that Mac system or applications need to quickly launch service. Generally, you may not notice this part of data in your MacBook Air until you need to delete unneeded files to get more space or clear cache to fix software problems. If you have difficulty finding caches and identifying the safe caches to delete on your MacBook Air, this tutorial will show you two ways to access and delete cache data.
People Also Read:
How to Clean Junk Files on Mac (opens new window)
Completely Uninstall Fortnite (or Epic Games Launcher) on Mac/PC (opens new window)
How to Delete Mail on Mac (Mails, Attachments, the App) (opens new window)
How to Access Caches on MacBook Air?
Since Mac OS 10.7 Lion, ~/Library directory, which saves files (including caches) for apps to run, is hidden in Mac system. So it requires a few procedures to access the caches manually. Below are some common methods.
1. Use "Go to the Folder"
Press Command + Shift + G buttons to bring out Go to the Folder window. Then type in ~/Library and hit Go. The ~/Library directory will come up.
2. From Go Menu
Open Go menu and press Option button, the hidden Library directory will show in the menu. After you have accessed Library directory for several times, it will begin to appear in the Recent Folders menu for easy access.
3. Use Open Command via Terminal
Go to Finder > Go > Utilites and open Terminal application. Type open ~/Library/ to open the Library directory.
How to Delete Caches on MacBook Air?
After you have found the caches folder, you can then delete the caches manually. However, not all caches are safe to delete since some applications save important files on their caches folders. And with so many folders on ~/Library/Caches, users tend to mistakenly delete useful files. That's why you need a Mac cleaner to help you.
Macube Cleaner (opens new window) is a cleaner that can simplify the process of caches cleaning. Not only can the program scan out caches at one click, it can also classify caches into different categories so that you can better identity the safe files to delete.
Download Macube Cleaner by clicking the button and see how easy it is to access and delete caches with the program.
Step 1. Launch Macube Cleaner. Go to Smart Scan and click Smart Scan to scan unneeded trash files.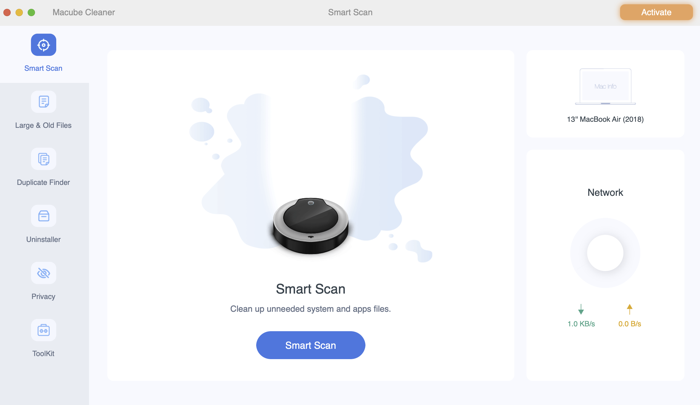 Step 2. You can see the files that the program can clean: Software Updates, Trash, Application Cache and so on. Tick the files that you want to delete and hit Clean to start the cleaning process.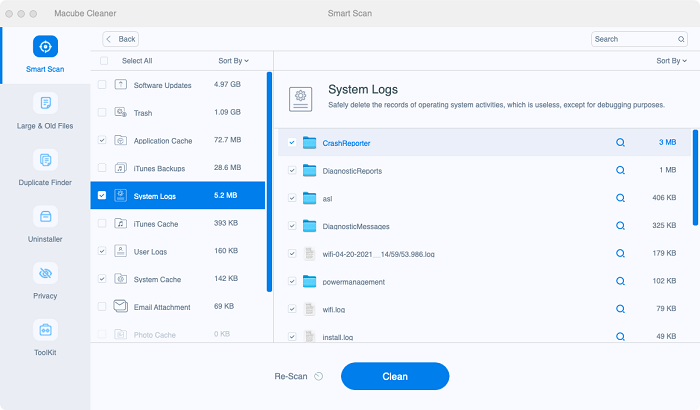 Step 3. The cleanup would be completed in just a few seconds.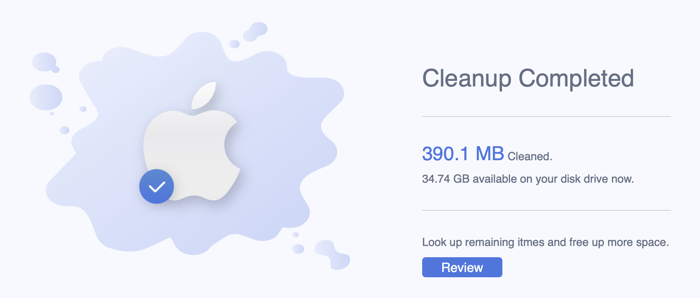 Now you can have more space on your MacBook Air. To free up even more space, you can use Macube Cleaner to delete old media files, large files, and old files. Feel free to give your comments and share your using experience!