You can install an app or software from your browser. However, if you find that you no longer need it, you can uninstall it. Even though you need to uninstall Macube Cleaner (opens new window) for your own reason, we are happy to continue to provide you exceptional services in the future. Here, in this guide, you can follow the steps to uninstall Macube Cleaner.
Step 1. Open Finder
Launch Dock on Mac, and you will see the icon of Finder on the left side. Please click on the icon to open it.
Step 2. Navigate to Applications
On the page of Finder, select Applications on the left navigation bar. Here you will see all the apps you have installed on your Mac computer.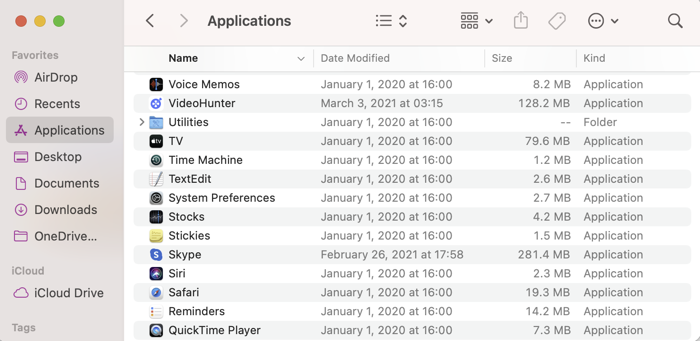 Step 3. Uninstall Macube Cleaner
On the list of Applications, scroll down to find out Macube Cleaner. Once you locate Macube Cleaner, please click on it and a drop-down list will appear. Select Move to Trash option from the menu. Subsequently, you will be asked to enter the password or Touch ID you set for your Mac computer to allow the action.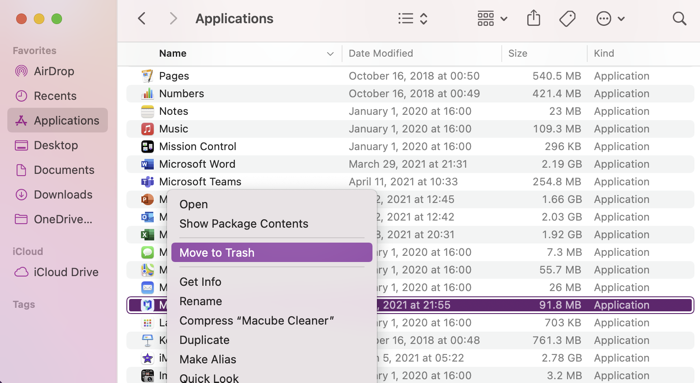 After the password or Touch ID is verified, Macube Cleaner will be moved to the Trash box immediately. If you want to delete it completely, you can open Trash, select Macube Cleaner, and click on Delete Immediately to remove the app permanently. When your Mac asks you once again whether to delete Macube Cleaner or not, simply tap on Delete and the software will be completely removed from your Mac.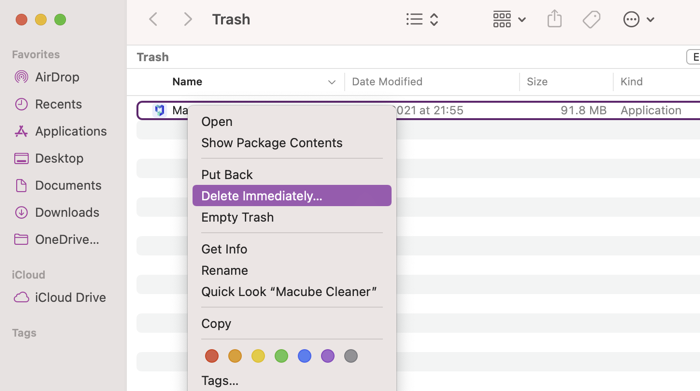 With no more than 3 steps, you can successfully uninstall Macube Cleaner. Super easy and simple! But if you would like to reconsider our services, you can download the software again from the official website. We keep our products and services totally free and open to you. We look forward to cooperating with you once again!