It's frustrating when you fail to discover the files you want. You have no ideas where you've save the files, which is very typical and most of us may meet with the same problem. Finding a wanted document among the disorganized files can be very time-consuming and annoying. So it's time to change. It's necessary to have things neat so that you can easily access the files whenever you need them.
I've put together a list of some file management tips below which have been tested to be workable for most of the users. Now, you can check the below tips and learn the best way to organize your computer files.
Tips 1: Create Folder and Move Scattered Files to It
Some people may be used to creating a document or saving the files such as images, videos, music randomly on the desktop or somewhere on your Mac. It turns out that when you need to use a file, it is extremely difficult to find them out. So if you are asking how to organize folders on Mac desktop or manage computer files, the first thing you should do is to create a folder.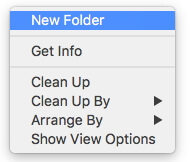 Now, name your new folder. In some of the cases, people would name a folder according to category or the subject you are working in. For instance, you are making a business plan for your company. So you would name the folder as "business plan" and move all of the related files such as photos, videos, documents to this folder.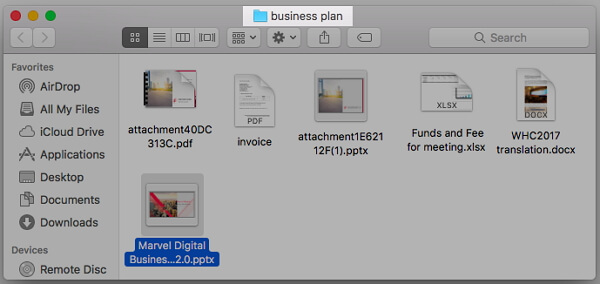 After you move the scattered files into a folder, you will discover the desired files much easier!
Tips 2: Manually Arrange Files in A Folder
After you create new folders for the scattered files, it comes to how to manually arrange files in a folder. The Arange By and Sort By feature will help you with the task. Right click in an open space in the Finder window and you will see the Arrange By option. Normally, you can arrange and sort files on Mac by Name, Date, Size, Kind, Application and so on.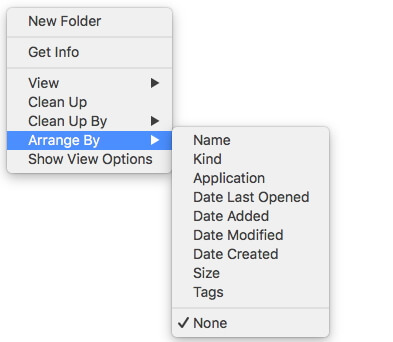 For example, if you arrange your files by Name, it allows you to arrange items from Mac Finder in alphabetical order by name (from A-Z). If you select Date, you will get your files organized according to the date you created, added, modified or opened them. Selecting Kind is also helpful sometimes. You get groups for different files such as folders, documents, images, music and so on.
After you use the Arrange By to organize the files into group, you can continue to use the Sort By to make it more straightforward. For instance, if the files have been arranged by Kind, you will see the Arrange By option in the contextual menu changes to Sort By when trying to right click in the open space in the Finder window and hold down the Option key. Then you can continue to sort out the files within each group by name, date or other options. You can choose your own way to arrange and sort files and it is totally on your preference.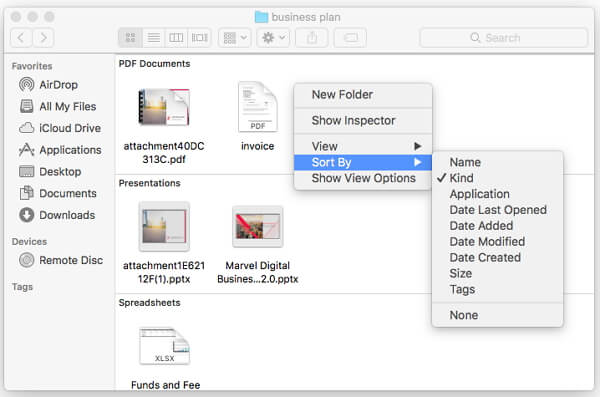 Tips 3: Lock the Important Files
For some important files you would never want to change or delete, you can simply lock it. In this way, it will be always saved on your Mac and never get lost accidentally. To do this, you need to go to the file and select it. Then press Command+I and check the box next to "Locked".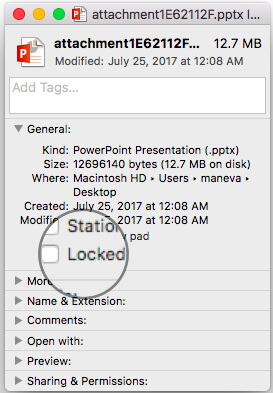 Tips 4: Try Draft, Final, And Archive Folders
Using draft, final, and archive folders will help to enhance the work efficiency a lot. Imagine that you are working on a business plan and it may take several days to finish. If it is on the progress, you can put it in a draft folder. Then you will be able to find it out easily on the next day working. Once it is approved by your boss and the job is complete, you can save it in the Final folder. As time goes by, this business plan document is hardly to be used. Now, you are able to put it into an Archive folder, which is for the old materials and files.
This method is highly recommended for business. As we need to deal with many task every single day, using this three folders allows us to figure out the work progress at any time and also make it clear to check.
Tips 5: Clean Up Mac Hard Drive
To organize and manage Mac files, you may also need to delete junk files such as cache files & logs, erase unnecessary files, remove large or old files that you don't need anymore, remove the duplicated items, delete the similar photos in certain folder and so on. You are able to deal with the above tasks and free up disk space on Mac manually, of course. However, we understand that some people are short on time and it is difficult to perfectly manage and clean up the useless files in such a short time. So, I would like to introduce a best computer file organization software: Macube Cleaner, which is an all-in-one Mac app to optimize your iMac or MacBook.
Please free download the Mac file organization software: Macube Cleaner to have a try on your own.
Macube Cleaner is very easy to use. After you download and install it on your Mac, you can then see different features on the left pane. Choose the options and you can start to clean up Mac hard drive and arrange and organize Mac files in several simple clicks. Want to know more about this program? Please also see:
Duplicate Files Finder on Mac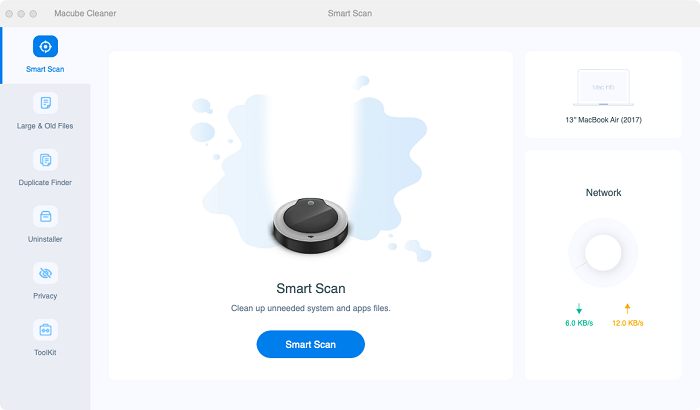 If you have any question about this guide, please drop us a comment below to let us know!