As we are paying high attention to both security and efficiency towards on-computer management and cleanup, selecting a reliable Mac optimization tool would be harder, especially when there are countless options provided online. Today, let's keep eyes on the popular Mac cleaning program, MacKeeper. Through overviewing its full introduction, you could probably determine whether to install the program to help monitor and optimize your Mac.
MacKeeper Review: A Quick Summary
MacKeeper is a multifunction program developed for Mac users to monitor Mac security, enhance performance, free up storage space to regain the smooth experience and high efficiency of using computers.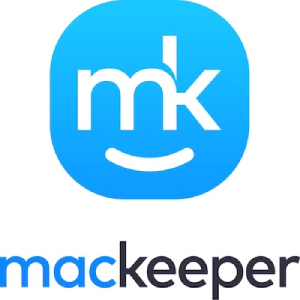 Pros:
Multiple Mac optimization functions are available to utilize.
Its powerful anti-virus function can detect most of malware samples saved on Mac.
Offer the intuitive UI for every user to get started easily.
The program is 100% secure to set up and utilize on Mac, with Apple's notarization.
Built-in VPN is provided.
All handy cleaning tools support to free up disk space on Mac in-depth.
Cons:
Limited functions are accessible while utilizing the free version.
No quick scan is provided to complete a swift Mac cleanup for people.
The pop-up notifications are a bit aggressive and threatening.
What is MacKeeper?
Developed as a program for Mac cleanup and performance optimization, MacKeeper mainly provides its functions for people to monitor Mac performance and storage, in order to provide corresponding maintenance to speed up the computer performance without lagging. Nevertheless, before 2019, the program installation is bundled with aggressive advertising and deceptive virus alerts, preventing people from utilizing MacKeeper with relief.
But now, when MacKeeper has altered its ownership to another development organization, the program was enhanced to remove the malicious dangers, allowing Mac users to install and utilize its functions securely. From 2020, MacKeeper received Apple notarization, and is considered as a totally safe program by Apple, further recommending users to install it to optimize Mac performance.
As an anti-virus program, MacKeeper has provided reliable services to help Mac users stop up to 99% of malicious attacks to highly safeguard the devices. Meanwhile, it allows to clean up the disk space with multiple cleaning tools for enhancing the Mac computers than have been worked for years. With the user-friendly functions, Mac users will find it no longer a complicated job to enhance Mac performance. MacKeeper also accumulates a high reputation from users around the globe.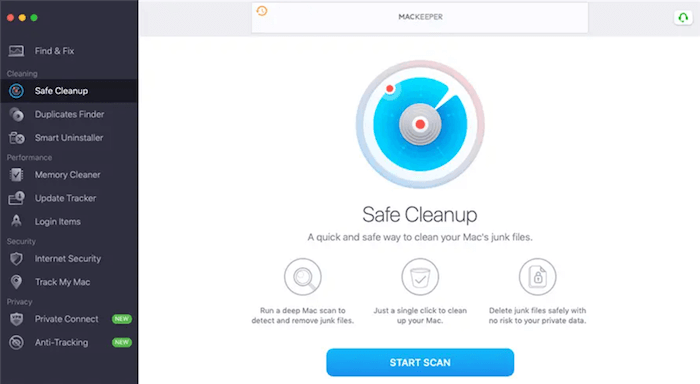 Key Features of MacKeeper
Even though MacKeeper has the unpleasant past, it quickly regains high reputation since its performance and functions are well enhanced. Now, MacKeeper is increasingly attracting more Mac users with its following fundamental qualifications. Please walk through them in-depth.
Security
The Mac security protection ability is the most impressive function of MacKeeper. The program can smartly and swiftly detect up to 99% of adware, malware, and viruses appearing on Mac that you would easily ignore before. With it, you can discover those hidden dangers on Mac and clear them in no time to safeguard computer security.
Mac Cleanup
Sufficient disk space is an essential factor determining whether the Mac can run at fast speed or not. Therefore, MacKeeper has equipped Mac users with the diverse and practical functions to uninstall apps for reorder the caches, logs, duplicates and outdated files for cleaning up, in that free up the disk and speed up the Mac running speed once again.
Performance
With the RAM clearing ability, instant software update tracking, and login items removal, Mac users can further enhance Mac performance when you feel it is slowing down. With MacKeeper, your Mac computer will be maintained at the best performance to handle all daily working and studying tasks for you. Furthermore, this assists in extending the Mac lifespan greatly.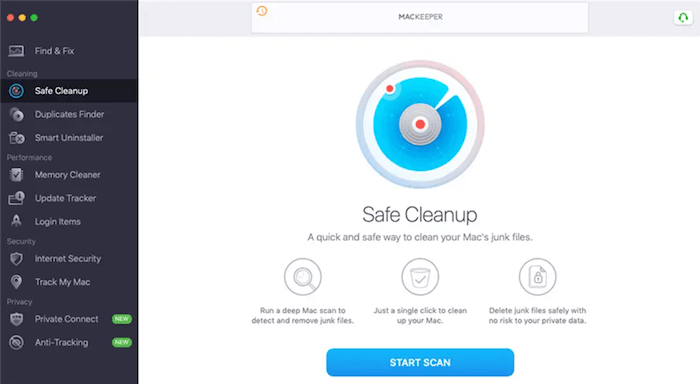 Privacy
With the high expectations on maintaining data security and privacy on Mac, MacKeeper enables the embedded trackers to prohibit unknown resources from accessing your device data, in that highly protect your data privacy without any possibility of privacy disclosure.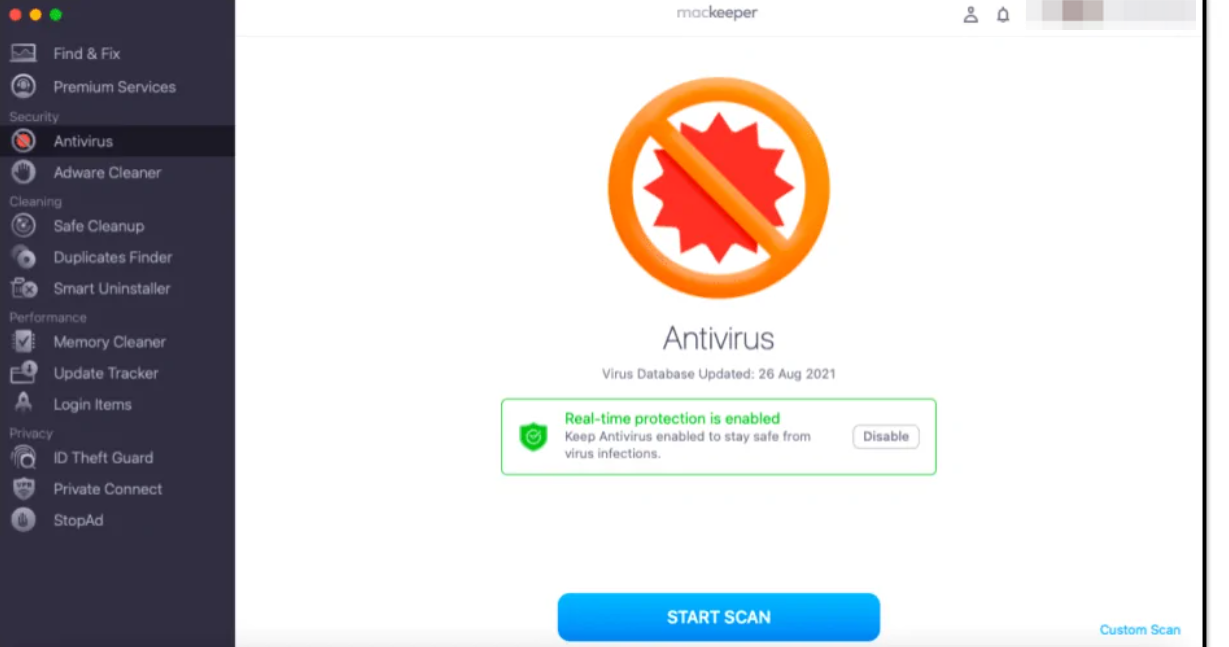 Prices of MacKeeper
MacKeeper doesn't offer a free trial at all. But it is still cost-free to utilize its scan function to evaluate your Mac status before processing further operations. To continue the next steps after completing the Mac scanning, MacKeeper offers 3 subscription plans, including the annual option for 3 Macs ($89.4), annual option for 1 Mac ($71.4), and monthly plan for 1 Mac ($16.95)
The Best Alternative: Macube Cleaner
MacKeeper is superior on its antivirus feature, meanwhile, lacking in the ability to clean up Mac in-depth. As an alternative to offset this downside of MacKeeper, Macube Cleaner can be considered as a good alternative if you are simply seeking a Mac optimization program with affordable pricing and the full cleanup tools free up disk space for regaining fast Mac performance.
Although it doesn't provide powerful antivirus function like MacKeeper, Macube Cleaner offers all practical and powerful Mac cleaning features that can help scan your Macs in-depth and remove all useless data, files, apps, and extensions within just one-shot. And the UI is also clean and clear, without many pop-up notifications that may make you anxious.
Here are all the cleaning tools provided by Macube Cleaner:
Smart Scan - one click to detect all system caches, user logs, and system generated junk for clearing in one-shot.
Duplicates Finder - sort out all duplicates and similar files to remove to free up storage easily.
Large & Old Files – locate large and old files and divide them by time and size, then delete those unnecessary ones to save space.
Privacy Protector - clear all browser history, cookies, caches to protect your browsing habits and personal data securely.
App Uninstaller - process one click to uninstall unnecessary apps and remove all their related files to regain much disk space and great Mac performance.
Extension Manager - toggle off or uninstall the unused extensions on Mac to speed up Mac running speed easily.
File Shredder - detect the files that are hard to delete and shred to make them unrecoverable.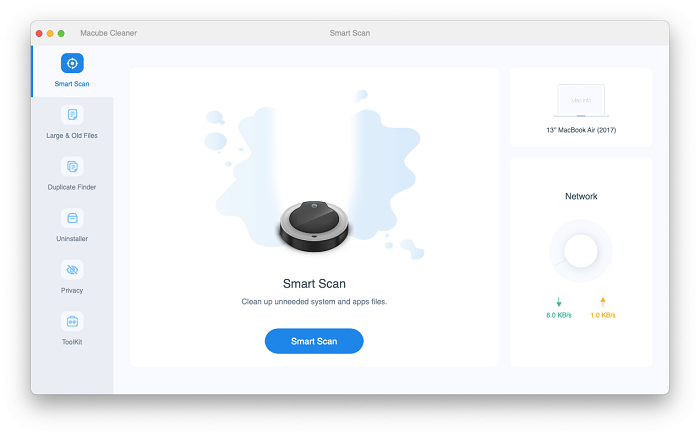 Pros:
The program is designed with clear interface with quick navigation panel aside.
Both the deep and quick scanning abilities equipped.
Entirely secure to utilize.
It will not install any malware or malicious adware during the setup and Mac cleaning manipulation.
The 7-days free trial allows people to access the full functions without paying any charge.
Cons:
It requires further payment after the free trial ends.
The program lacks the Mac instant monitoring and antivirus functions like MacKeeper can provide.
Verdict
MacKeeper is an impressive antivirus program, availing the powerful safeguarding function to prevent Mac computers from being attacked by malicious viruses, adware, or malware. It also provides some basic disk cleanup tools to maintain the Mac performance by clearing useless files and data on the computer. All in all, MacKeeper can be a trustworthy program to monitor Mac and process computer optimization.