MacBook Air/Pro are of genius design. It's remarkably thin and light, portable and powerful at the same time and thus capturing hearts of millions of users. As time goes by, it shows a less desirable performance gradually. Macbook wears out eventually.
The directly perceivable signs are the smaller and smaller storage as well as the lower and lower performance rate. We might intentionally or inadvertently create some useless contents like duplicates, especially music files in MacBook Air/Pro. In order to speed up Mac, you should clean up these useless files in your Mac. So, how to clean redundant songs? Why not scroll down and read on.
Method 1 Try iTunes to Locate and Delete Duplicate Content
iTunes is actually a great helper on Mac. In this case, you can resort to iTunes as to find out and remove duplicate data. iTunes has a built-in feature which is for deleting duplicate songs and videos in your iTunes library. However, it's only available for contents in iTunes.
Step 1. Launch the latest version of "iTunes" on your Mac.
Note: If prompted to update iTunes, please do as prompted.
Step 2. Click Library option on the interface and go to Songs option on the left panel.
Step 3. Select File from the menu at the top column.
Step 4. Choose Library from the pull-down menu and click Show Duplicate Items.
Note that iTunes will show you a sorted list of duplicates next to each other. You can go through the list and check out which ones you might wish to get deleted.
Step 5. Check out the duplicates and get it deleted.
Method 2 One-click Clean Music Files on MacBook Air/Pro
Actually, if iTunes is the only source where you purchase and download music files. Lucky for you. It's a cakewalk to remove duplicate songs via iTunes. Note that this method only works for deleting those from iTunes Store. Launch iTunes and click Library > Songs on the interface. Next, select File from the top toolbar and head to Library > Show Duplicate Items. It might take a long time to scan duplicates. Then, please highlight the desired items and delete them.
Apart from iTunes, it's also recommended to try professional Mac cleaner as Macube Cleaner (opens new window). It supports to clean up all duplicate files stored in your MacBook Air/Pro and features more than that. Why not give it a shot via a click of the button below.
Step 1. Open Macube Cleaner on Mac
When installation finishes, please run the app on Launchpad. Click Duplicate Finder to enter the next step.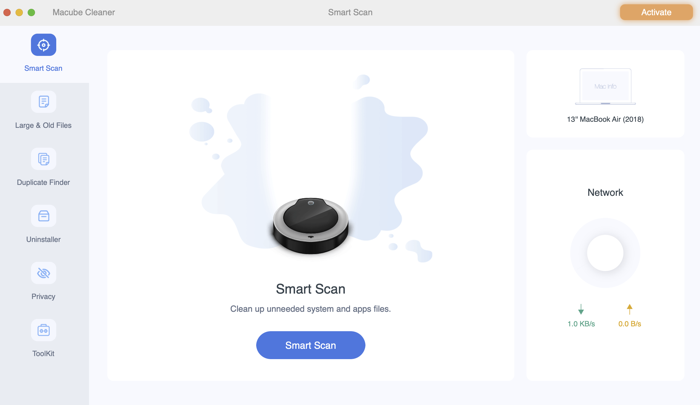 Step 2. Select Folders to Scan Duplicates
When you switch to Duplicate Finder, you will see a screen as the following shows. Now, please click the Choose Path button and navigate to files you want to scan. Then, click Scan tab to start scanning those folders.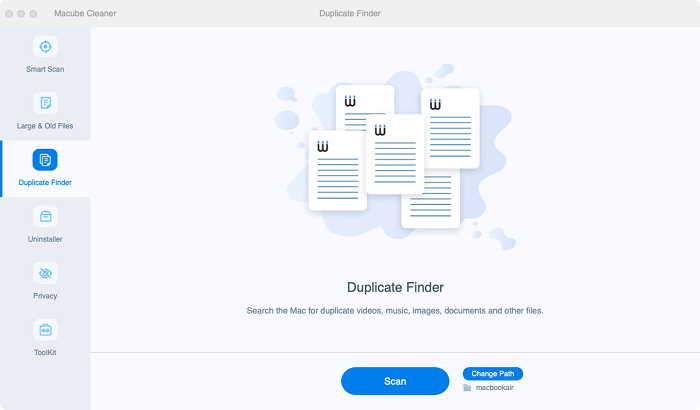 Note:
The files with the same extension and the same size will be detected as the duplicate files. For example, if you get two songs and the both MP3 files with the size of 15.3 MB on your Mac, the app will scan out and recognize the two as duplicates.
Step 3. Check out and Delete Duplicate Songs
The scanning process will be completed in no time. Then, you're able to preview all duplicates on MacBook. There are a few items on the left sidebar and please select "Media" to check out music files that you want to delete. Hit Clean to confirm your choice.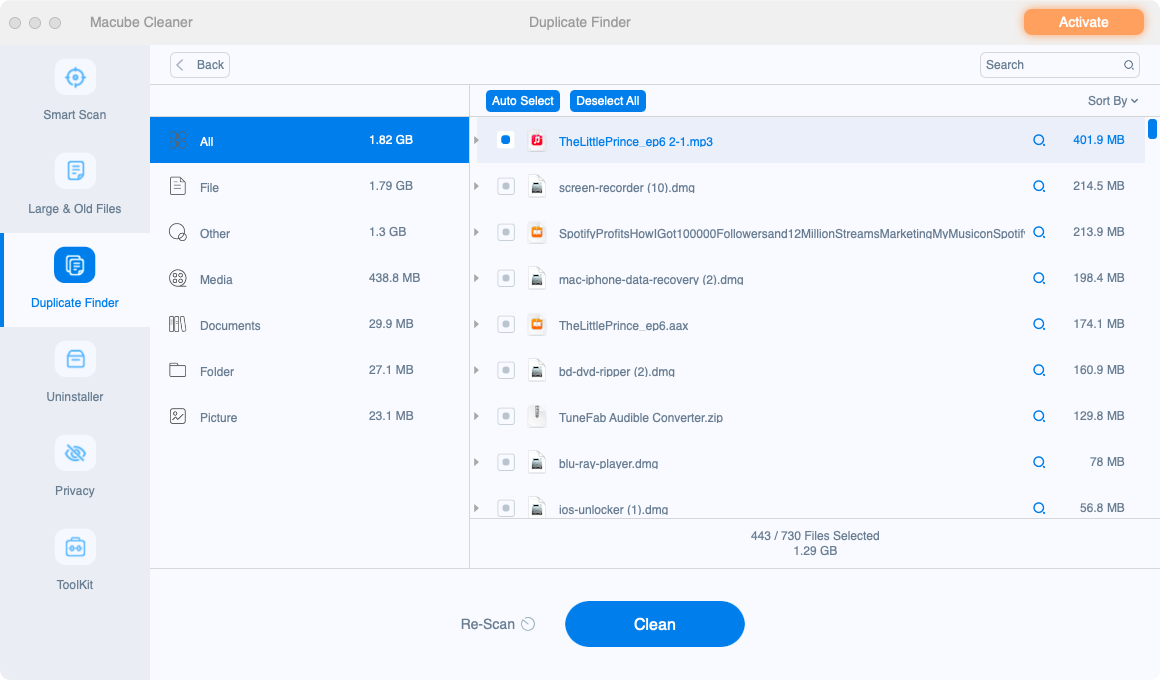 When the items are removed successfully, the tip will come at the bottom to tell you the size it cleans up on your Mac.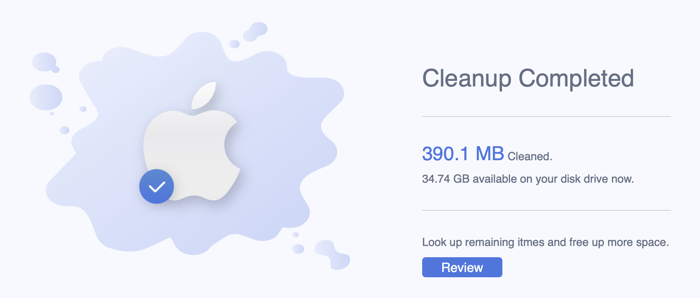 It's a relief for your MacBook to lose such burden. Now, your MacBook is brand-new and running as fast as the first time you used it.