After upgrading to macOS 10.13 High Sierra, you may notice that there is a category named "Other Volumes in Container" in Storage and "Other Volume" in Disk Utility on your Mac. The problem is that when you get the warning "your disk is almost full" from the Mac, other volumes in container has already taken ten or even hundred gigabytes of your Mac storage space. Some users also notice that the size of other volumes in container keeps growing on their Macs, but they don't even know what other volumes in container means, let alone how to delete other volumes in container.
So, in this post, we are going to explain to you what other volumes in container is on Mac and how to get rid of other volumes to reclaim your Mac storage.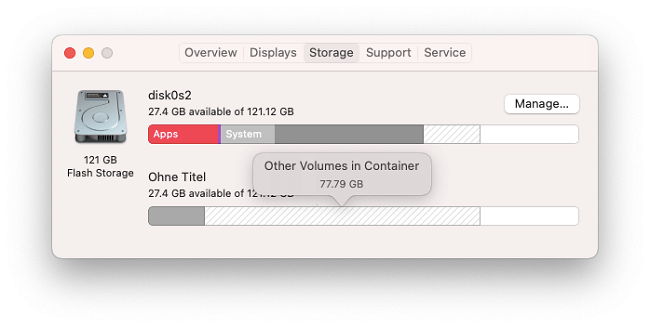 1. What is Other Volumes in Container on Mac?
In APFS, the new file system that Apple introduced to macOS High Sierra and later, a container is similar to a partition in other file systems. A physical disk could have multiple containers and a container includes multiple virtual volumes, which all share the storage space of the container. For example, a standard macOS startup APFS container includes volumes as follow:
Macintosh HD: the volume with macOS software system installed, which usually shown in Disk Utility as Macintosh HD.
Preboot: the volume that manages boot, which is created during macOS High Sierra update to support booting to Macintosh HD. It is usually hidden.
Recovery: the volume that contains recovery system of your Mac, which you can boot into by holding CMD + R during startup.
VM (Virtual Machine) : the volume that supplements your RAM to store files like sleepimage, swapfile, which is too large for RAM to run. So VM volume usually takes up most of the storage space.
Other volumes in container means the last three volumes: Preboot, Recovery, VM in APFS container. Other volumes cannot be removed because they are needed for macOS to function properly.
Can We Delete Other Volume in Container?
Although we know what other volumes in container is, it doesn't mean that we can easily get rid of other volumes in container. In fact, we cannot completely delete other volumes in container on Mac because it is important for the system to run. However, there are still some ways to stop other volumes from expanding or reduce the space that other volumes currently used.
2. How to Remove Other Volumes in Container in Storage
There are 7 fixes shared by Mac users who have successfully regained storage space from other volumes in container. Hopefully one of them may work on your case.
Method 1 Using a Mac Cleaner
To free your storage from other volumes, the easiest and the most effective method is using a professional Mac cleaner, as the manual ways usually require you to have related knowledge to prevent mistaken deletion.
Here we'll introduce the Mac cleaning expert - Macube Cleaner. It is a great assistant when you are facing a "your startup disk is almost full" warning while other volumes in the container are eating up your space, as it can safely and quickly remove them from the Mac storage. In addition, the best thing is, Macube offers a free version that you can enjoy full functions for up to 7 days, so you can make use of it to clean the "other volumes."
One of the powerful features of Macube Cleaner is Smart Scan. It can quickly locate the junk files that are hard to find directly on your Mac, including system caches, application caches, log files, and help you clean them up in one click to efficiently free up your Mac space.
Step 1. Download and launch Macube Cleaner.
Step 2. Choose Smart Scan on the left column. Hit Smart Scan to let the tool find all the junk files on your Mac.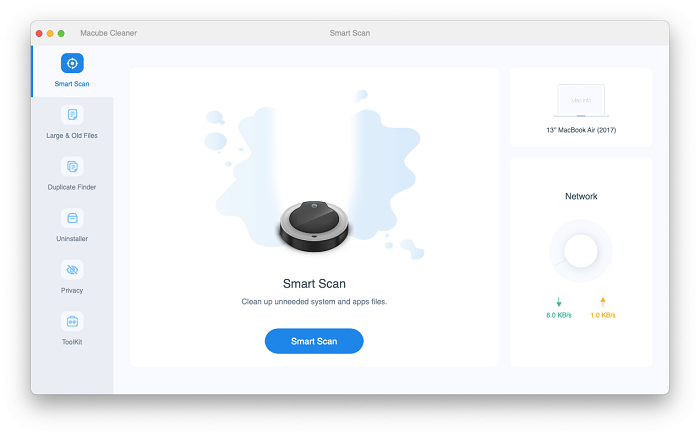 Step 3. Select the files you want to delete. Before removal, you can preview the files listed and locate them by clicking the magnifying glass icon to do a double check. When you confirm, click Clean to start cleaning.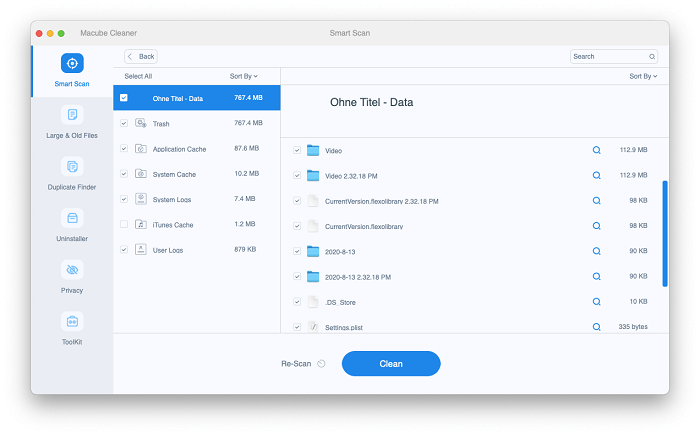 Step 4. The cleanup will be completed within seconds.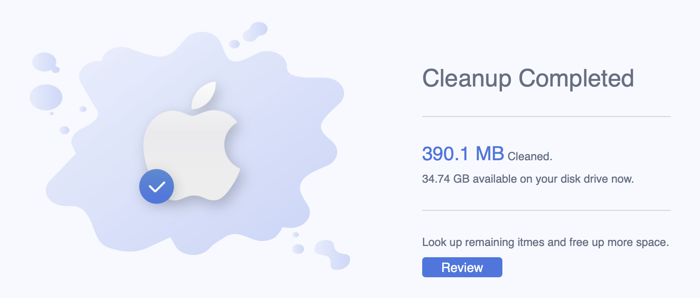 Tips: Besides Smart Scan, Macube Cleaner offers more practical features to free up space on your Mac. For example, the Large & Old Files feature. It scans out the large or old files on your Mac and allows you to sort them by size or date, which can help you better decide what to delete and free up your Mac space ASAP.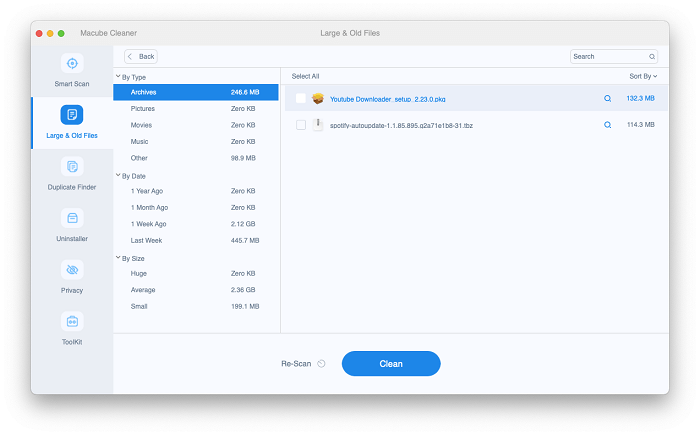 Macube Cleaner is easy to use and meanwhile effective. So, it can be first choice when you come across the problem "your disk is almost full". Just download, register, and use the software, without paying a dime or spending too much time, you can slim down the disk space immediately. Isn't it worth a try?
If you don't like to download extra software to your Mac, you can also check the methods below.
Method 2 Create a New User Account
Create a new user account and then use the new account to sign in to your Mac. By signing in with the new account, other volumes in container in storage reduce.
How to create a new user account?
1. Go to Apple Menu > System Preferences > Users & Groups.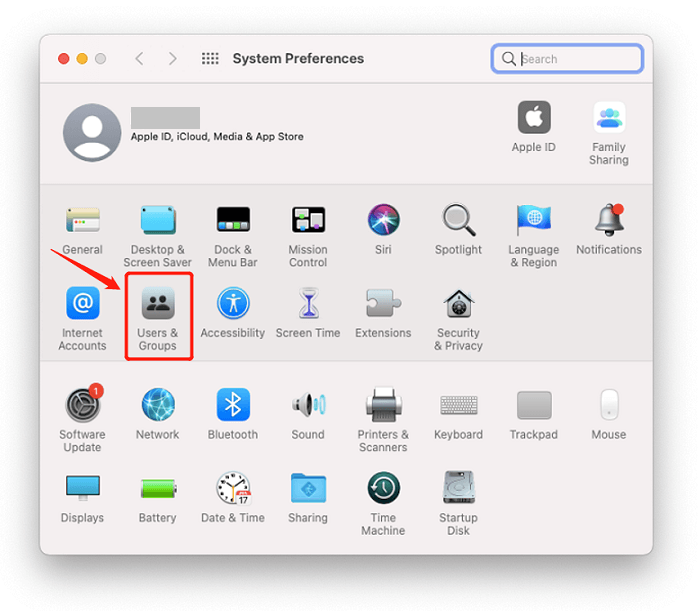 2. Click on the lock icon and enter the passcode of the Mac when prompted.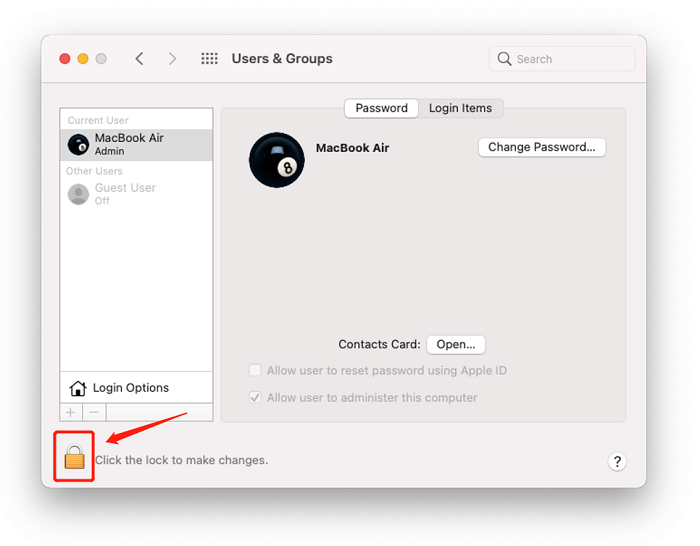 3. Click Add [+] button under Login Options to add a new admin account.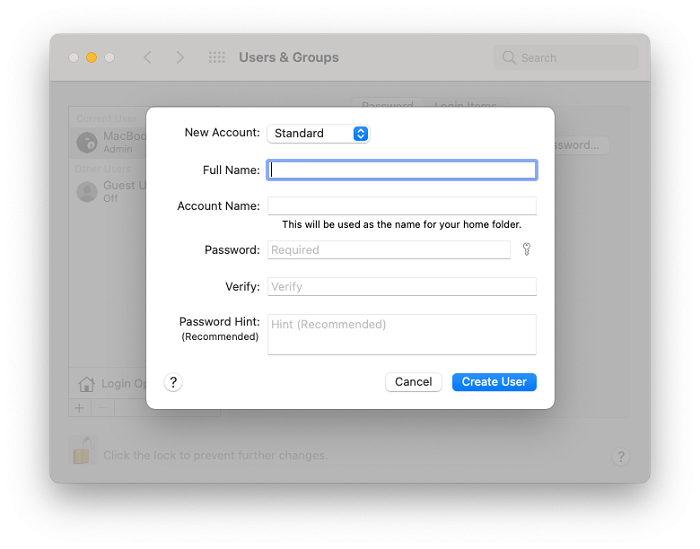 Then log into your Mac with a new account and check if other volumes are taking up lots of space.
Method 3 Turn off Content Caching for "Cache iCloud Content"
iCloud content caching is a new feature in macOS High Sierra to speed up software updates on Macs and more. If you have turned it on, you can uncheck content caching to reduce the size of other volumes in container.
1. Go to Apple Menu > System Preferences > Sharing > Content Caching.
2. Uncheck Content Caching or turn off Cache iCloud content totally.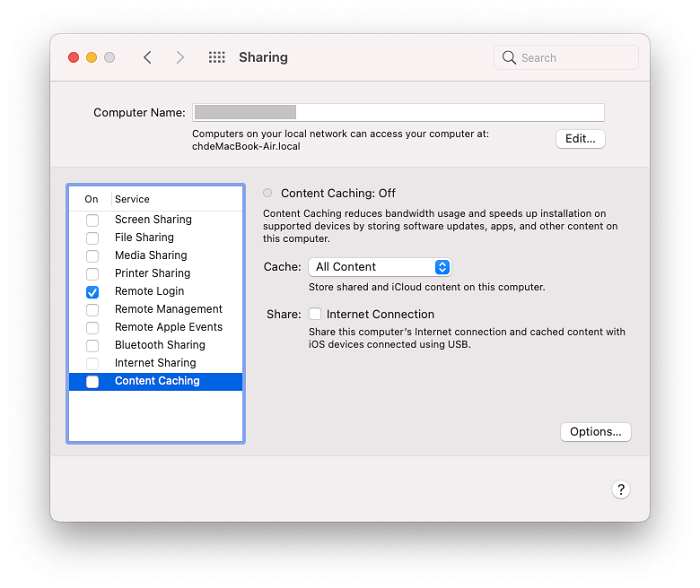 Method 4 Uninstall Suspicious Third-party Apps
We may unconsciously download third-party apps on the internet by entering a malign web page or clicking the wrong button. These apps take up a certain part of Mac storage and lead to the problem "your disk is almost full".
You can go to Application > Utilities > Activity Monitor and check on the Memory tab. If there is any process that is using extraordinarily huge space of your Mac storage, the app that is running the process could be the culprit.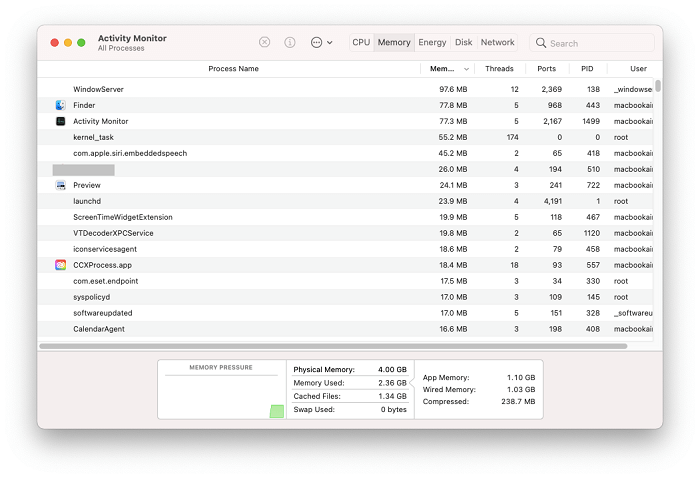 So, kill the process and then check if other volumes in container is still taking up lots of space. If other volumes give back your space, then go on and completely uninstall the app.
By completely uninstalling an app, it doesn't mean simply dragging the app to Trash. You need to delete the app as well as its data.
Method 5 Remove Extra APFS Volume
If you have read the methods above and still don't know what to do, it is recommended to have a clear picture of what volumes your drive consists first. We can run this Terminal command: diskutil list.
After the window pops up, check if there are more than one Macintosh HD - Data volumes. If there is an extra Macintosh HD volume, it is very likely that the extra one has been eating out your space.
To delete this volume, follow the instructions below.
1. Open Applications > Utilities > Disk Utility on Mac.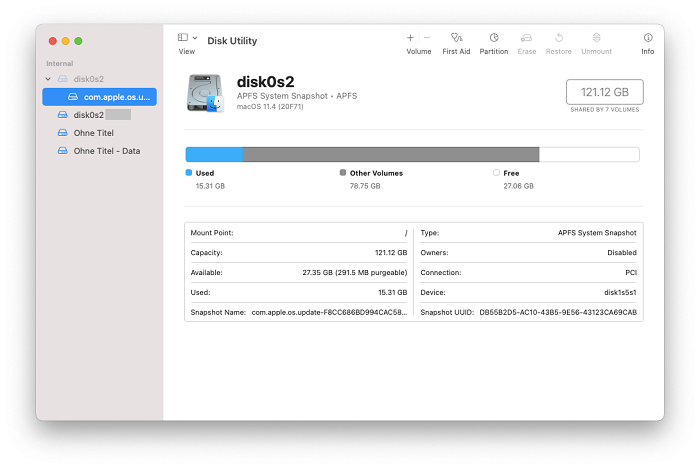 2. Click "View" at the top left menu and select "Show All Devices".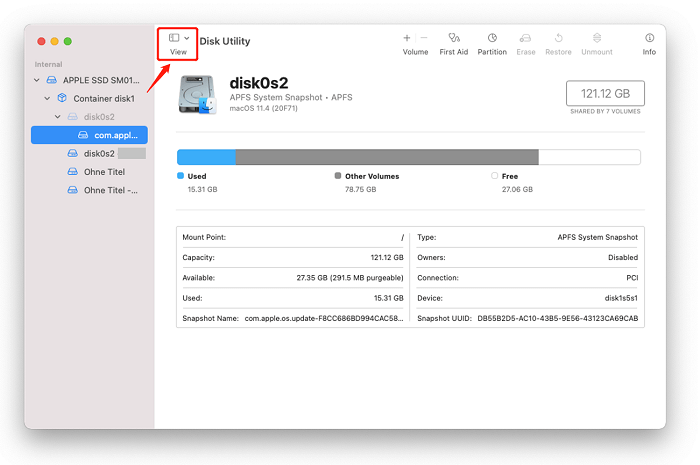 3. Select the APFS Volume you want to remove, right-click end choose "Delete APFS Volume".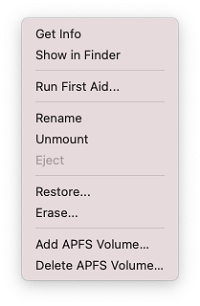 4. Hit "Delete" to confirm.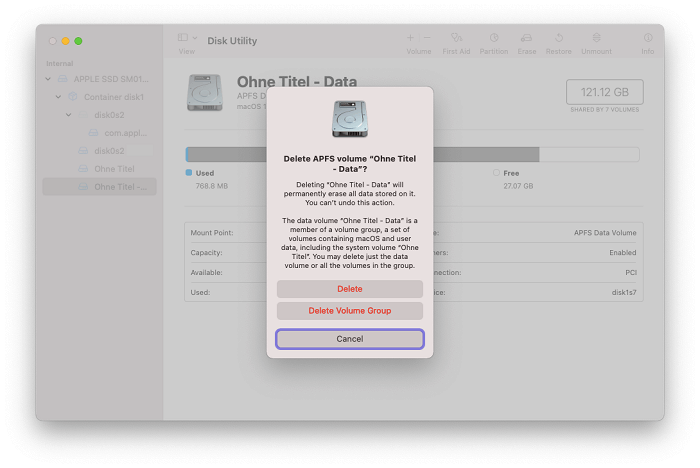 Note:
Remember to back up your data to avoid losing any important files.
Method 6 Erase Disk & Reinstall MacOS
There is also a way to solve this problem, or virtually every problem on Mac -erasing the disk and reinstalling macOS. This method will erase all the files in your disk, so remember to back up your data beforehand.
Follow the steps below to erase your disk on Mac:
Press and hold Command + R on Mac's startup to enter Recovery mode.

Select Disk Utility > Continue from the Utilities window.

Select Macintosh HD and click Erase.

Use Macintosh HD as the name.

Choose APFS/Mac OS Extended (Journaled) > Erase.

Clear all the volumes that may be left in the sidebar except the Macintosh HD volume you just erased.

Quit Disk Utility.
You will see the Utilities window once again. Click Reinstall macOS. When it's done, the other volumes should be gone.
Method 7 Hardware Solutions
If none of the above methods works, the problem may exist in the hardware. Some users found other volumes in container stops growing together with the changes of the following two hardware.
Replace the old battery. This does the trick to those MacBook with the really old battery.

Unplug USB drives. A user found that without USB drivers connected to Mac, other volumes storage stops increasing. It is worth a shot.
3. Conclusion
To sum up, here we explain the meaning of other volumes in container on Mac, and then introduce 7 ways to free up Mac storage space, which would go a long way towards solving the problem "your disk is almost full".
Among these methods, using a Mac cleaner is the easiest and the most effective one. Unlike the other 6 methods which only focus on one particular aspect, a professional Mac cleaner like Macube Cleaner offers various solutions based on the needs of all users.